The short answer is: Press the Home and Sleep buttons on the phone at the same time to capture a screenshot. For a more in-depth explanation as well as alternative methods, read on. 
Thankfully, Apple has never made taking a screenshot a tough task. Doing so allows you to capture an enlarged version of what's display on your smartphone as a PNG file, letting you to quickly share the image among friends via email, text, or through popular social networks such as Facebook and Twitter. Hell, you can even send the screenshot to tech support for further analysis or use them to make a how-to guide. More importantly, never before has it been so easy to share pictorial proof of your high score in Angry Birds with such unobtrusive zest and a general lack of modesty.

Related: How to take a screenshot on a Mac and on an iPad.
Step 1: Locate the necessary buttons — Capturing a screenshot on an iPhone and iPod Touch requires no more than two buttons, regardless of which device model you're using. The first is the Home button, the round button located at the bottom of the device, while the second is the Sleep/Wake button, located on the top of most Apple devices and on the right-hand side of either iPhone 6 model. The exterior design of iPhone and iPod Touch models may vary slightly from generation to generation, but the process for capturing screenshots remains the same.
Step 2: Capture the screenshot — Press and hold the Home button once the image you'd like to capture is displayed on your screen, followed by the Sleep button. The iPhone or iPod Touch display will then briefly flash white, signaling that the screen capture worked correctly, and you'll hear a faint shutter noise assuming your device isn't in silent mode.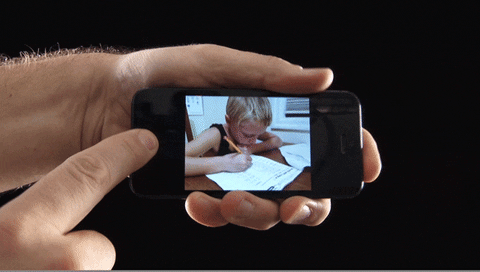 Step 3: View and share the screenshots — Once captured, your iPhone or iPod Touch will automatically save the screen capture directly within the camera roll (aka the Photos app). Simply tap the Photos app — represented by a multi-colored sunflower icon of sorts — and scroll to the bottom of the photo stream to view the recently-captured screenshots. As usual, tap the thumbnail to enlarge said images, or the box in the lower-left corner while viewing the image to access options for sharing the screenshot via text, email, AirDrop, Facebook, Twitter, and other services.