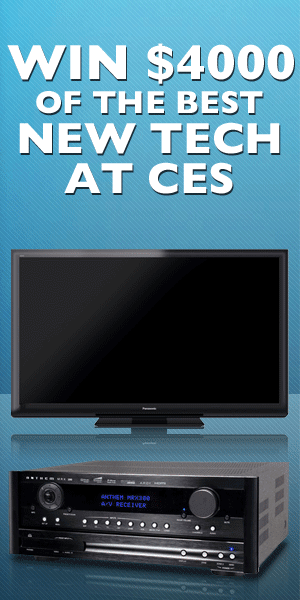 CES begins in Las Vegas next week, but starting today you will have the chance to win four of the hottest CES items. Digital Trends has partnered with Thrillist to offer one lucky winner the following products:
1) Anthem MRX300 amp,
2) Panasonic Viera 55″ 3D TV,
3) ThinkSound ms01 headphones and
4) A-Jays One headphones.
For your shot at winning, simply follow the link HERE, and sign up for Thrillist, a free daily email that will show you the best of the best in your city and online.
The contest begins on January 6, 2012 at 12:00:01pm EST, and a winner will be chosen at random on February 6, 2012 at 11:59:59pm EST.
There is a limit of one entry per email address. So head on over to Thrillist  for your chance to win, and good luck!
Editors' Recommendations