To mark the 15th anniversary of its popular web browser, Google is releasing a brand new update for Chrome. The biggest change will be a redesign for the browser that will now adhere to Google's Material You design language. There is also an update for the Chrome Web Store, alongside enhanced search features and some tweaks to Safe Browsing.
Material You is Google's unified design language, which was first introduced with Android 12. According to a blog post shared by Chrome Vice President Parisa Tabriz, Chrome will be the latest product from the company that will be getting a design overhaul featuring new icons that place a strong emphasis on legibility. On top of that, there will be fresh color palettes that will expand to the tabs and toolbar.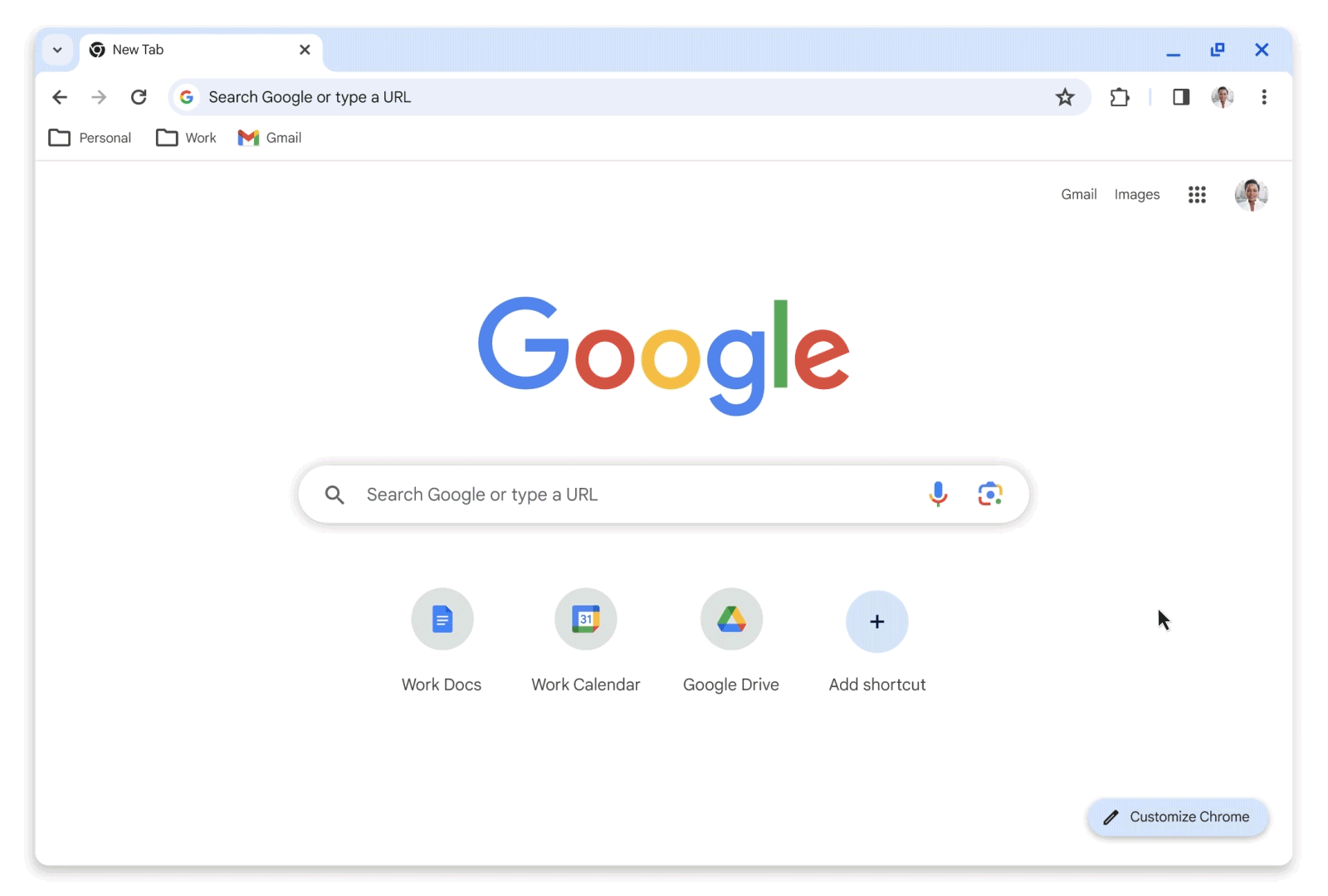 The browser will also include enhanced integration with various operating systems, which will allow Chrome preferences to adapt to OS-level settings, including dark and light modes. The new update will also introduce a more comprehensive menu that will offer faster access to Chrome extensions, Google Translate, Google Password Manager, and other useful features.
The Chrome Web Store is getting an update as well, and will now showcase fresh extension categories, including AI-powered extensions and Editors' Spotlight picks, along with highly personalized recommendations. Safety Check will also now be added to extensions, allowing Chrome to be able to identify extensions within the store that may have been recently unpublished, violate policies, or potentially pose a security risk.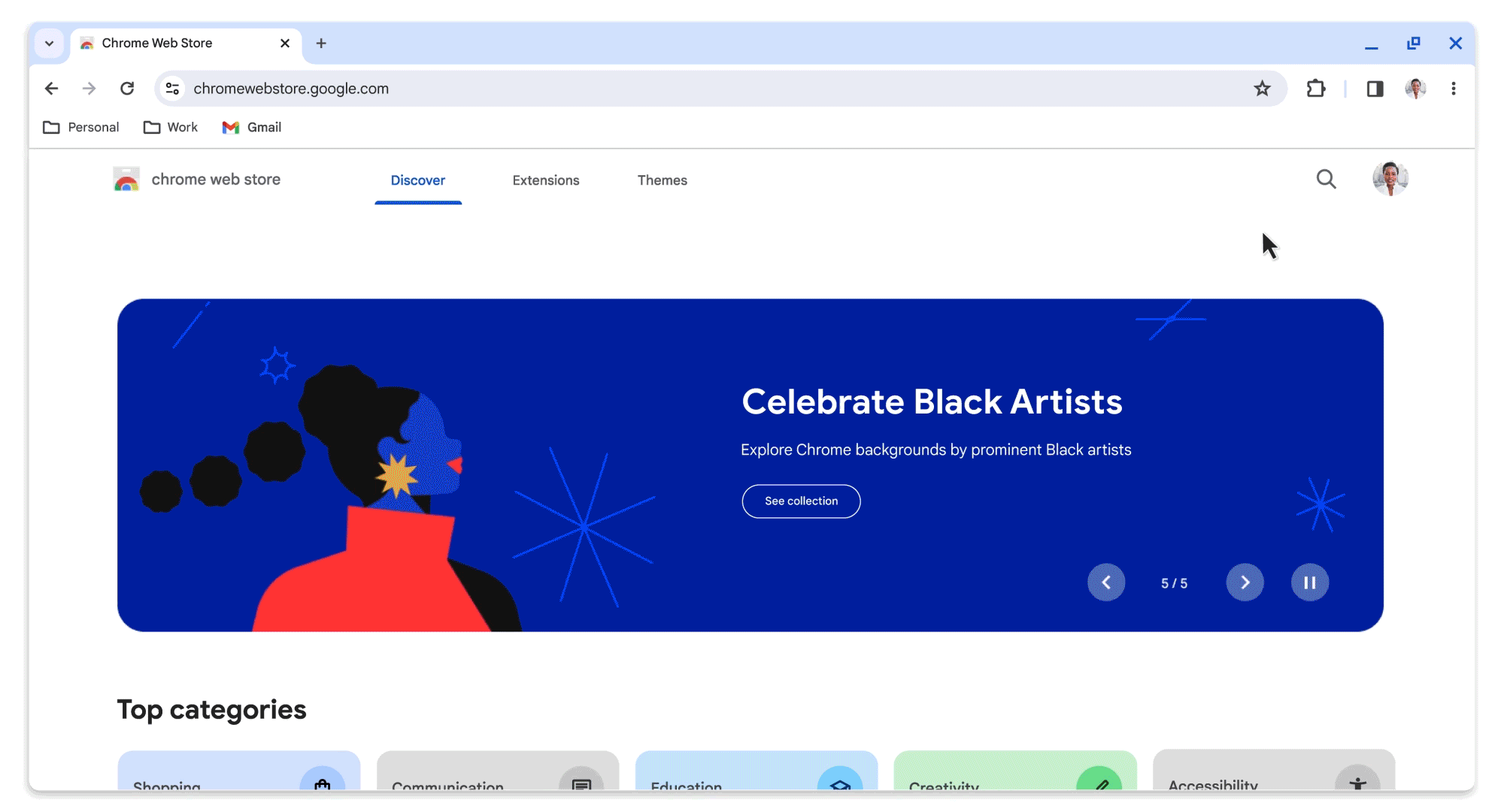 Chrome will also be getting improved search capabilities. When a user is on a webpage, they can simply choose the "Search this page with Google" option located in the three-dot menu. This action will open up the Google Search side panel, where they can quickly discover related searches, deep dive into a page's source, or initiate a new search. There will also be an option to pin the Google Search side panel to your toolbar for easy access.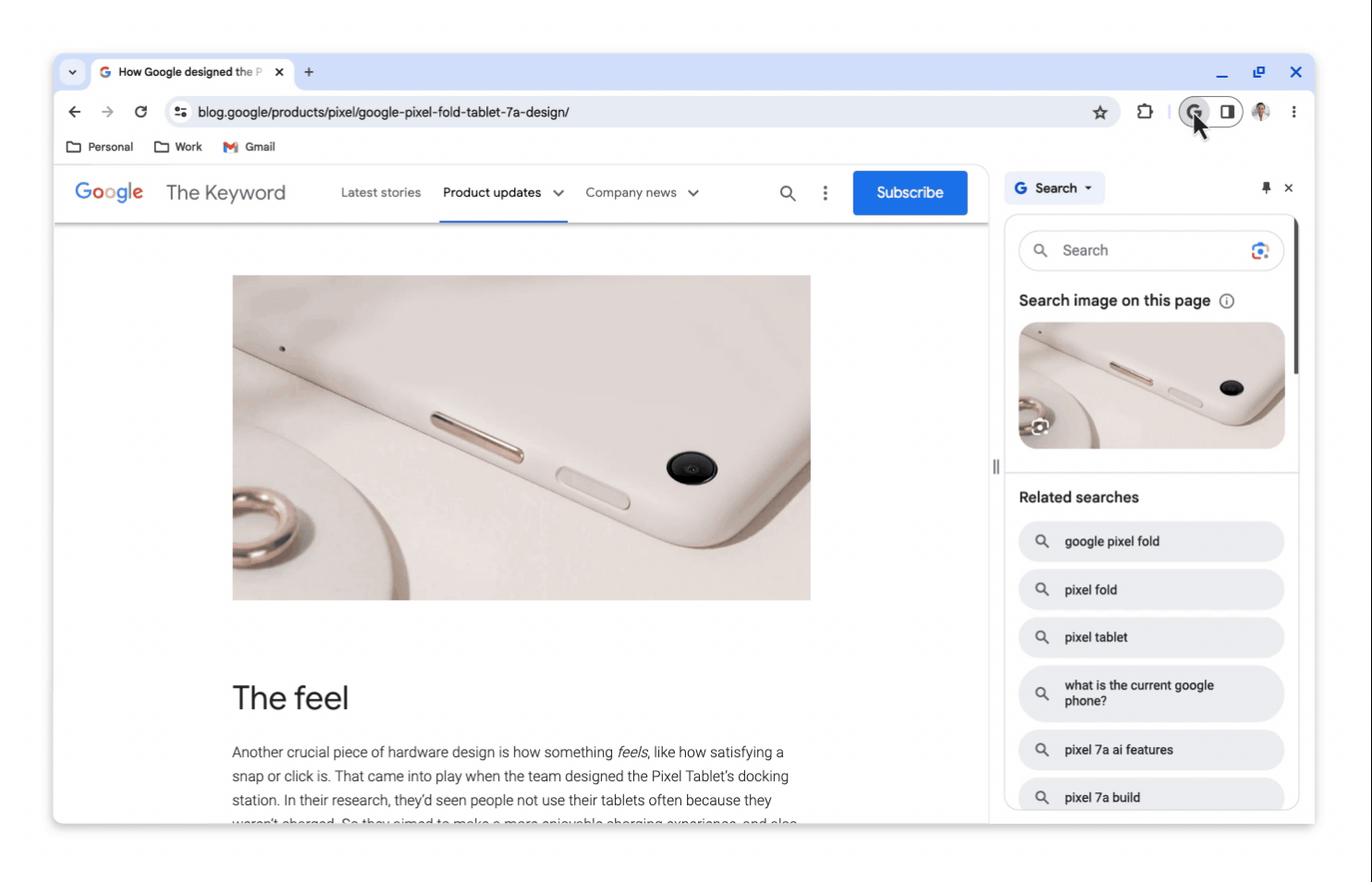 If you are a Chrome desktop user in the U.S., Google is now offering the option to use "SGE while browsing" in Search Labs. This experiment aims to enhance your web-browsing experience by facilitating more efficient information retrieval and helping you swiftly locate specific content on a webpage. For instance, on eligible websites, you can simply click to access a list of AI-generated key points, complete with links that directly navigate you to the relevant information on the page. Simultaneously, the "Explore on page" feature will present you with questions that an article addresses, along with links that immediately guide you to the corresponding answers within the content.
Lastly, Google is updating the Safe Browsing feature on Chrome. Currently, the feature checks every site visit against a locally stored list of known bad sites, which is updated every 30 to 60 minutes. With the new update, Safe Browsing will check sites against Google's known bad sites in real time. By doing so, Google expects to see 25% improved protection from malware and phishing threats.
All of the new above-mentioned features are expected to gradually roll out in the coming weeks.
Editors' Recommendations