Spring is in the air, bringing with it warmer weather and a whole lot of reasons to get back outside. However, it also comes with a few downsides – such as overactive allergies, increased yardwork, and plenty of muddy shoes strewn about your entryway. But if you're trying to cut down on time spent doing chores this spring, there are plenty of great smart home gadgets to add to your house.
Here's a look at four of the best smart home gadgets of spring 2023. Introducing these to your home is bound to reduce your weekly list of chores, giving you a chance to get outside and enjoy the sunshine and fresh air.
Blueair Blue Pure 311 Auto Air Purifier
Pros
Mulitple colors
Easy to clean prefilter
Simple operation
Cons
Not ideal for large rooms
If you're looking to battle all the allergens that arrive with spring, consider adding the Blueair 311 Auto Purifier to your home. Its outer cloth cover is available in four different colors and serves as a prefilter to capture pet fur and other large particulates. It's also easy to clean, and the interior HEPA filter does a great job of capturing all sorts of particles that are floating around your home.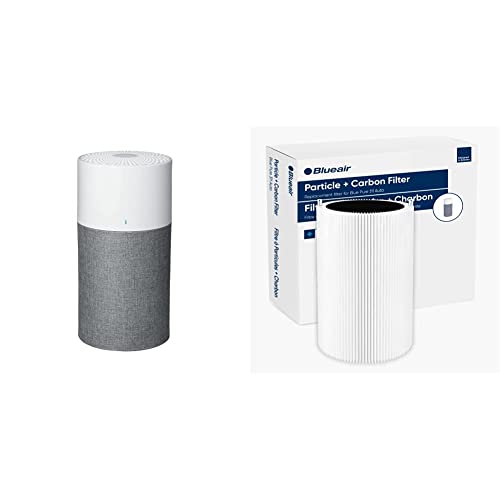 Blueair Blue Pure 311 Auto Air Purifier
Husqvarna 115H Robot Lawn Mower
Pros
Rated for 0.4 acres
Handles 30-degree inclines
Good price
They might not be as popular as air purifiers or robot vacuums, but robot lawn mowers have come a long way over the past few years. The Husqvarna Automower 115H is one of the best, as it's built to the company's high standards, is rated for use on up to 0.4 acres, and can tackle includes up to 30 degrees. It's also reasonably priced compared to the competition, clocking in well below $1,000.
Husqvarna 115H Robot Lawn Mower
Roborock S8 Pro Ultra
Pros
Vacuum and mop
Powerful smartphone app
Striking design
The latest and greatest Roborock launches in late April, but you can sign up for notifications for when it goes live. It won't be cheap, but with the ability to both vacuum and mop in a single run and a docking station that holds about two months of dust before needing to be replaced, you can truly automate your floor cleaning routine. It also features a modern design and is available in both black and white to match your home décor.
Sonos Era 300
Pros
Dolby Atmos Music-compatible
Incredible, immersive sound
Easy, fast room tuning
Perfect as home theater surrounds
Line-in for analog sources
Bluetooth, AirPlay 2
Of course, it's almost impossible to automate all your household chores, but blasting out to music with the Sonos Era 300 makes even the most mundane tasks a bit more exciting. Aside from top-of-the-class audio performance, you'll also get support for Alexa, allowing you to give voice commands to other smart home gadgets lingering around your house. If you don't want to spend an arm and a leg, the Sonos One offers similar performance with a price tag that is a bit more approachable.
Editors' Recommendations