When people think of fitness gadgets, health trackers and smartwatches are probably the most common items that spring to mind. While smartwatches and fitness trackers are fantastic, the range of helpful gadgets that can help you improve your fitness level and keep you on track to your goals is ever-expanding.
In this article, we'll look at five great fitness gadgets that can track your workouts, measure and weigh your progress, keep you moving, and help you recover after a hard workout.
Wyze Scale S
Measure your success
Pros
Affordable
Easy to use and set up
Tracks a wide range of health information
Allows for multiple user profiles
Cons
Only works with a few third-party applications
Doesn't always record measurements
There are many scales that can measure your weight and body fat, and a lot of them can send that info to your smartphone for tracking and graphing. There aren't many that can do it all for a super low price. The Wyze Scale S is uber-affordable and gives you a lot of data that can be shared with Apple Health, Google Fit, and Fitbit apps.
The S version of the Wyze scale also allows you to measure pets and babies without confusing the results for an adult. It has an LED screen that cycles through weight and body fat measurements when you stand on it.
You'll have to use the app to see the other metrics, including body mass index, bone mass, water percentage, lean body mass, metabolic age, and muscle mass. The app allows you to enter your height, age, and gender to provide more accurate measurements and tracks changes in all metrics it covers.
It's powered by three AAA batteries, which should last 18 months.
Wyze Scale S
Measure your success
RENPHO Digital Food Scale
Monitor your calories
Pros
Uses USDA food guide for values
Does double-duty as a coffee scale
Connects to app so you can track your food and nutrition
Why stop with just weighing yourself when you can also weigh, classify, and log the foods you're eating? The food you eat can affect your energy levels. Using a scale that can tell you how much you're about to eat and what that food contains is a big help in making dietary changes. The RENPHO Digital Food Scale is a three-in-one scale that acts as a kitchen scale, a coffee scale, and a nutrition scale. When combined with the Gennec app, you can use the scale to track food macros, log what you've eaten, and ensure you're staying within your calorie counts for the day. There's a tare function, so you can use a bowl or plate before adding the food to the scale.
The app breaks foods down into 23 nutritional categories, including calories, fat, protein, total carbs, sugar, dietary fiber, and cholesterol. It also tracks six vitamins and 10 minerals. Using a Bluetooth connection, you'll weigh your food and enter the specific type in the app. The app then does the calculations and gives you specific levels that you can use to determine the precise nutrition you've consumed. The app uses the USDA food guide for its values, can read barcodes from many products, connects via Bluetooth, and is powered by three AAA batteries.
RENPHO Digital Food Scale
Monitor your calories
FightCamp
A workout that packs a punch
Pros
Sturdy, professional-grade equipment
Plenty of boxing classes to choose
Accurate punch trackers
Cons
Doesn't track for proper form
FightCamp is a fresh take on the virtual workout concept popularized by Peleton. It focuses on cardio-style workouts using body punches, defensive moves, and body-weight exercises. The system is app-based and can be tried without any equipment. The app uses playlists to get you in the swing of things, and there are FightCamp trainers that lead you through workouts for all skill levels. Post-workout, you can see how your performance is measured against other users and compete on a leaderboard — if that's your thing.
FightCamp boasts that your workouts will give you real-life skills while you work out. The equipment packages range from $399 to $1,299. The low-end package gives you punch trackers and quick wraps, while the high-end offering adds in a freestanding bag, a heavy workout mat, boxing gloves, a bag ring, and even extra gloves, as well as a set for the kids. The app subscription is $39 per month.
FightCamp
A workout that packs a punch
Sony LinkBuds
Get into the zone
Pros
Unique, sound-permeable design
Very good "open" sound quality
Excellent for voice and video calls
Wide Area Tap feature
Wear sensors
EQ and control customization
IPX4 water resistance
Cons
Poor battery life
Not good for noisy environments
Not very secure and may not fit some ears
No wireless charging
No Bluetooth Multipoint
Sometimes a fitness gadget is simply something that inspires or improves your workout, like a solid set of earbuds. Music is a fantastic way to make the time pass while you're in the gym and keep you motivated while on a long run. One of the most interesting options for those on the move is Sony's LinkBuds.
LinkBuds are weird and wonderful in so many ways. Sony has developed controls that allow you to tap your own face (not the buds!) to change tracks or adjust the volume. The reason for this is that the LinkBuds are so small, there's nowhere else to tap. The small rings sit in your ear canal and have no middle, so that you can hear through a small ring and be attuned to outside noise. The rest of the earbud hooks under the cartilage in the middle of your ear, and there are several sizes of fins included for the perfect fit.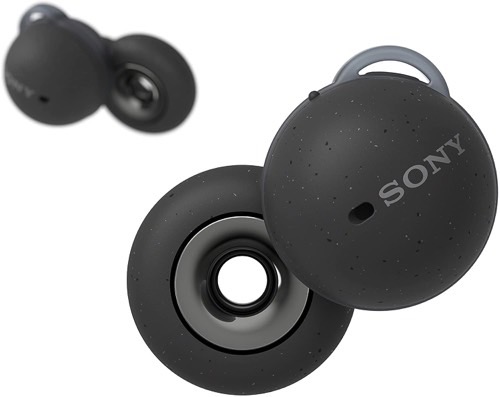 Sony LinkBuds
Get into the zone
Theragun Pro Massage Gun
Relieve your muscles
Pros
Can create custom routines
Good stroke length
Useful app
When you finish working out and your muscles are screaming at you, technology can still help. The Theragun Pro Massage Gun is a high-end solution to soreness and stiffness. The handle is shaped like a triangle, and the "gun" end provides between 1,750 and 2,400 percussions per minute to massage your muscles.
There are a number of tips included for different jobs, and the gun is powered by a Lithium-Ion battery that lasts just over two hours (there's a second battery included in the kit). The battery takes about 75 minutes to charge fully. There's also an app that shows you how to make the most effective use of the gun by choosing the right attachment to use and how to grip the gun.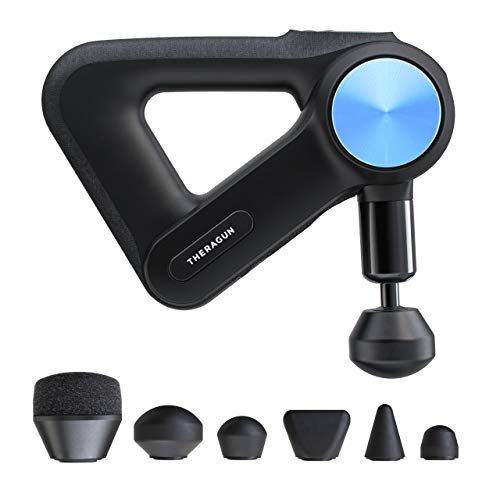 Theragun Pro Massage Gun
Relieve your muscles
With all the advancements that smart technology is bringing to enhance our lives, it just makes sense to take advantage of them to augment your health and fitness efforts. Figure out your specific needs and look for top-rated gadgets that can get you to your goal more efficiently.
Editors' Recommendations