A few years ago, a 4K laptop was unheard of. But today, top manufacturers like Dell, HP, and Lenovo offer a 4K display option across their flagship devices. These upgrades carry a hefty premium, though, so knowing which are the best 4K laptops is important.
To help you get the best bang for your buck, we created a list of our top picks. Our favorite 4K laptops, like the Dell XPS 13, come with breathtaking displays without sacrificing battery life and performance.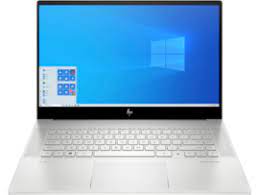 HP Envy 15
The best business 4K laptop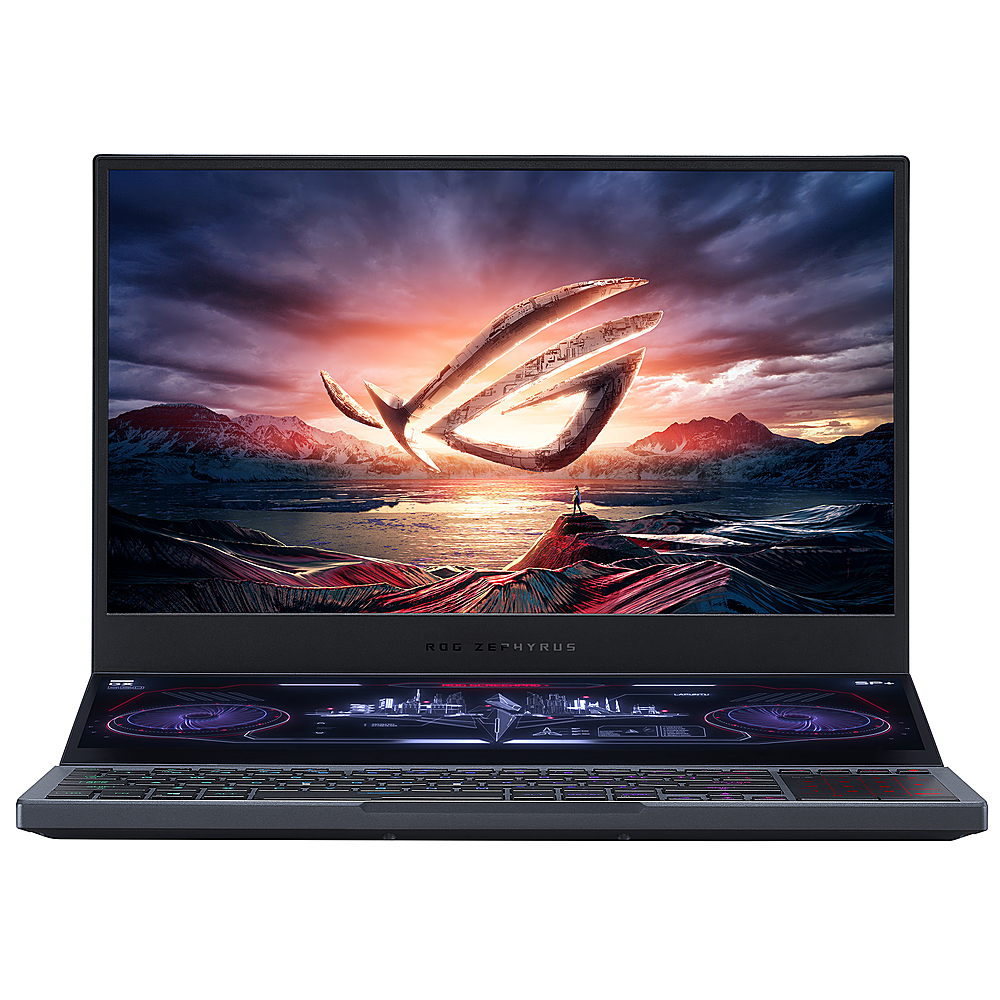 Asus ROG Zephyrus Duo
The best dual-screen 4K laptop
Dell XPS 13 (2021)
The best 4K laptop
Pros
Streamlined design
Tiny bezels all around
16:10 display adds to productivity
Keyboard and touchpad are larger and excellent
Solid productivity performance
Cons
Connectivity is limited
Battery life has been downgraded
Why you should buy this: The XPS 13 is a killer laptop in every way and looks fantastic with a 4K panel.
Who's it for: Anyone but gamers.
What we thought of the Dell XPS 13:
The XPS 13 is at the top of our list of the best laptops, so it's perhaps no surprise that the 4K version tops the list of our favorite 4K laptops, too. The latest versions go beyond anything we've seen before, moving the webcam back up top where it belongs, trimming the bezels and chassis even more, and offering some of the best internal hardware you can get in a 13-inch size (although there are some other great 13-inch laptops worth considering).
In our review, we looked at the 4K UHD model with an Intel 11th-generation six-core Core i7-1185G7 processor, 16GB of RAM, and a terabyte of PCIe NVMe SSD storage. Whichever option you pick, the 4K touchscreen looks fantastic, even in bright offices and outdoors, thanks to 500 nits of brightness. It has great contrast, support for a wide range of colors (although not as wide as some others on our list), and better color accuracy than most laptops in its bracket.
The only caveat to all this is that the 4K screen does demand more from the battery, so you do need to sacrifice a little of the XPS 13 (2021)'s longevity to upgrade it to 4K. Also, while the integrated Iris Xe graphics are a big upgrade over previous generations and do allow entry-level gaming, there's no replacement for a dedicated graphics chip. A new XPS 13 is on the way, and we'll update this list when we've had a chance to review it.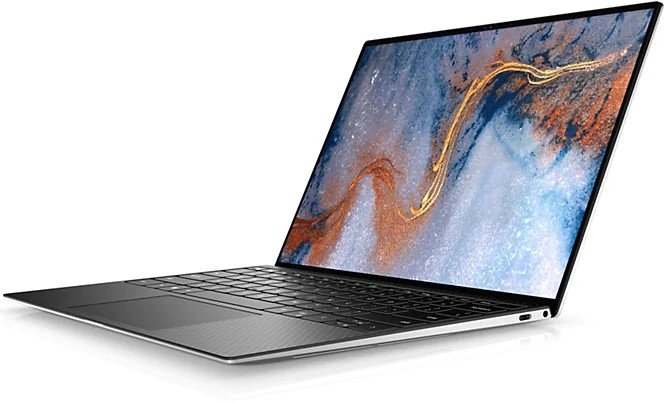 Dell XPS 13 (2021)
The best 4K laptop
Dell XPS 15 9520
The best 15-inch 4K laptop
Pros
Streamlined and solid build
Aesthetically perfect
Strong productivity and creative performance
Above-average battery life
Excellent keyboard and touchpad
Superior OLED display
Outstanding audio
Cons
Expensive
Performance ceiling limited by thin chassis
Why you should buy this: It's the XPS 13 but bigger, with more room to enjoy that beautiful 4K screen.
Who's it for: Anyone who wants more than a 13-inch laptop can deliver.
What we thought of the Dell XPS 15:
Larger and more capable, but a little less portable than its smaller sibling, the XPS 15 steals the top spot of our best 15-inch laptops list — and the 4K configuration is one of our favorites. You get a cheaper price and better battery life with the 1080p option, but if you're after that 4K experience, the XPS 15 is one of the best. And the laptop uses the taller 16:10 aspect ratio that's great for productivity.
The latest version no longer suffers from poor webcam placement at the base of the display bezels, which is a welcome change. It has solid performance, thanks to powerful Intel 12th-gen H-series Core i7 and i9 CPUs, up to 64GB of memory, and an Nvidia RTX 3050 Ti graphics chip for decent entry-level gaming capabilities and strong creative application performance. The optional OLED 3.5K screen means you're getting one of the best displays on the market in terms of inky-black contrast, wide and accurate colors, and incredible brightness, even if it isn't technically 4K.
It is one of the better XPS laptop refreshes, and this Dell XPS 15 model is fantastic to look at and use. It's simply one of our favorite 4K laptops.
Dell XPS 15 9520
The best 15-inch 4K laptop
Dell XPS 17
The best 17-inch 4K laptop
Pros
Outstanding build quality
Streamlined good looks
Thin and light
Excellent productivity and creative performance
Solid midrange gaming performance
Superior IPS display
Great keyboard and touchpad
Cons
Expensive
Limited collection of ports
Some thermal throttling
Why you should buy this: You need a big, beautiful, and powerful laptop as your daily driver.
Who's it for: Content creators and hobbyist home users who want extra power.
What we thought of the Dell XPS 17:
A 17-inch laptop might seem crazy in 2022, but the Dell XPS 17 proves that large laptops can be comfortable to use and incredibly valuable to own. Dell has made some stunning displays in its XPS series over the past few years, and the XPS 17 is no exception. With such a large, vivid, and bright display, this is the perfect setup for any professional video editor, really letting you make the most of that 4K resolution — which is arguably wasted on smaller laptops.
The keyboard on this laptop is excellent too, making it as good for responsive keyboard shortcuts as it is for lengthy typing sessions, and even though it's not really designed with gaming in mind, the Nvidia RTX 3060 is a powerful enough GPU that you can easily do some gaming in your downtime, enjoying high frame rates in whatever you play.
The battery life is a little rough, but that's to be expected since it has to power such a large display. One of the other great things about the XPS 17 is how impossibly thin and light it is. The thin bezels mean Dell can pack more screen into less space, and it continues the minimal design language of the XPS 13 and 15 before it.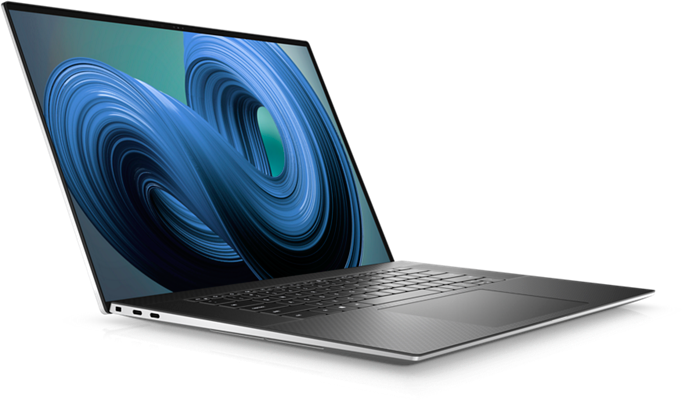 Dell XPS 17
The best 17-inch 4K laptop
Lenovo ThinkPad X1 Extreme Gen 5
The most powerful 4K laptop
Pros
Excellent build quailty
Superior entry-level display
Solid performance
Good keyboard and touchpad
Very powerful configuration options
Cons
Performance was inconsistent
Battery life was middling
Why you should buy this: ThinkPads are amazing work machines, and the X1 Extreme is no different — now with a great 16:10 4K+ screen.
Who's it for: Anyone who wants to maximize screen real estate for work and play.
What we thought of the ThinkPad X1 Extreme Gen 5:
If style is the least of your concerns or you want 4K laptop power in a system that doesn't scream "look at me," the ThinkPad X1 Extreme Gen 5 is what you need. It packs capable hardware into a durable, sturdy chassis that eschews modern design meta in favor of function, with a fantastic keyboard to boot. And it's been updated to a taller 16:10 display, providing more vertical space.
While the X1 Extreme retains the rigidity and sturdy feel of its predecessors, the latest versions have gone on a diet, featuring a sleeker body and lines than the ThinkPads that came before. Those trimmer bezels help contain a high-contrast 4K+ panel that offers excellent colors and great brightness. Base specs for the UHD model include a 12th-gen, 14-core/20-thread Intel i7-12700H processor, 8GB of RAM, and a 256TB PCIe SSD. The GeForce RTX 3050 Ti is a highly capable GPU as well, creating an ideal setup for more rigorous video editing or esports gaming, and up to an RTX 3080 Ti can be configured.
Past models of the ThinkPad X1 Extreme have fallen behind a bit on battery life, but the Gen 5 should have slightly improved battery life, too. It's a high-end 4K+ laptop that can keep up with the fastest machines around.
Lenovo ThinkPad X1 Extreme Gen 5
The most powerful 4K laptop
Razer Blade 15 2021
The best gaming 4K laptop
Pros
Sleek design
Comfortable keyboard and touchpad
Exceptional gaming experience
300Hz refresh rate
Ideal port selection
Why you should buy this: The Blade is an amazing gaming laptop, and 4K really makes the visuals pop.
Who's it for: Gamers and anyone who likes a flashier laptop.
What we thought of the Razer Blade 15 2021:
The Razer Blade 15 is one of the best gaming laptops on the market, and it has been one of our go-to recommendations for gaming on the go for some time. For 4K, you need to step up in price. The most recent Razer Blade 15 supports a 15.6-inch 4K IPS display that's individually calibrated at the factory. The display gives you accurate color as well as 100% coverage of the DCI-P3 color space. Powering the display is an Nvidia RTX 3080 Ti graphics card, an Intel Core i9-12900H CPU, 32GB of RAM, and a 1TB SSD. This is Razer's most recent offering using the most recent parts.
The Razer Blade 15 4K model is locked at 60Hz, so it's not the best for high-speed or competitive games without an external gaming monitor, but there's also a QHD (2560 x 1440) display option with a 240HZ refresh rate if that's important to you. If you're looking for a slightly larger machine, Razer offers the Blade Pro with a 17-inch display, though not with a 4K display option.
Razer Blade 15 2021
The best gaming 4K laptop
Frequently Asked Questions
Is a 4K laptop worth it?
A 4K (3840 x 2160) display provides a much sharper image, with four times as many pixels as a Full HD (1920 x 1080) display. If you're buying a laptop with a 15.6-inch or larger display, then 4K is well worth considering. Full HD can look a little grainy on larger displays, particularly with regard to text quality. A 4K resolution will ensure that everything's sharp, with text that looks closer to what you'll find on a printed page and images that are closer to the original.
If you're looking at laptops with 14-inch or smaller displays, then 4K is less of a necessity. The smaller the display, the sharper the image — but there's a lower limit to what some people will notice. If you're someone who works with a lot of text or images, however, then you might want 4K even on a display as small as 13.3 inches. You'll enjoy an extremely sharp image where you won't be able to see individual pixels no matter how hard you look.
If you want to watch a 4K video, say via Netflix or Amazon Prime, then you'll need a 4K display. Again, you may not be able to tell the difference on smaller displays, but if you want the best possible quality, then 4K is the only way to go.
There are legitimate reasons to avoid 4K laptops, though. They tend to be more expensive, some older applications don't display well on ultra-high-resolution displays, and 4K displays use more battery life (more on that below).
What should you look for in a 4K laptop?
You'll want to look for the same things in a 4K laptop as you would in a laptop with a lower resolution. Read reviews and make sure that the panel used isn't just 4K but also provides wide and accurate colors and high contrast. Typically, manufacturers use better screens in 4K laptops, so you're more likely to find a good display. And many of today's newest technologies, such as OLED, are mostly used in 4K displays.
Do 4K laptops need dedicated graphics?
No, 4K laptops do not require dedicated graphics. Integrated graphics like Intel's Iris Xe are fine for simply running the operating system and productivity and multimedia applications.
However, if you're going to be working with creative applications like Adobe's suite or playing games, then you'll definitely want dedicated graphics to boost performance. That's particularly true with gaming — you'll need a very fast dedicated GPU to run modern titles at 4K resolution.
Does a 4K display make battery life worse?
Yes, a 4K display does decrease battery life. The display requires more energy to light four times the pixels as Full HD displays, and the graphics system needs to work harder. Reducing the on-screen resolution won't help with battery life, either, because the same number of pixels need to be lit.
We're not just talking about minutes of less battery life. Rather, a 4K display can reduce battery life by hours over a Full HD display, making it one of the more important reasons to only buy a 4K laptop if you know you really want the higher resolution it affords.
Editors' Recommendations