The amazingly versatile USB-C port is more necessary than it's ever been. From battery charging to ultra-fast data transfers, we've gotten used to USB-C, and it has become important to find accessories that include USB-C connectivity.
Even some of the best monitors have been a little slow to jump on the USB-C bandwagon, but there are now a number of strong options on the market. After hundreds of monitor reviews, our top USB-C pick is the affordable Dell 32 USB-C Hub — although we also have options from multiple brands to consider as alternatives. If you'd like to learn more about USB-C, don't miss our FAQ below!
Dell 32 4K USB-C Hub Monitor
Best all-around USB-C monitor
Pros
Excellent connectivity options
Great IPS picture quality
Sturdy, modern construction
Large 4K panel
Superb warranty
Cons
Expensive
No wide-gamut color space
Dell's USB-C monitor has it all — a large 32-inch display size to accommodate all types of work or play, 4K resolution for extra detail, and a price more affordable than many similar monitors. But the star of the show is the USB-C built into the monitor, which includes USB-C and a variety of other ports, including HDMI, DisplayPort, Ethernet, and USB-A SuperSpeed.
The LED monitor covers 99% of the sRGB color gamut, 350 nits brightness, and includes flicker-free technology. The 120HZ refresh rate is also an excellent companion stat, although the 8ms response time is a bit high. All in all, it's a versatile USB-C monitor at home with all kinds of projects in many different spaces, making it an easy top pick.
Dell 32 4K USB-C Hub Monitor
Best all-around USB-C monitor
BenQ PD3220U
Best USB-C monitor for creatives
Pros
Simple, minimalist design
Great stand adjustments
Accurate colors
Easy-to-use menu
Good port selection
Cons
Thick cabinet
Confusing color modes
Expensive
This 4K, 32-inch BenQ monitor is a particularly strong option for artists and designers who need an excellent display and the latest connections — but don't want to pay anywhere near the price of something like the Apple Pro Display. There are also features to quickly switch between different types of content and multiple computers if necessary, as well as dual viewing files. Color accuracy is excellent, too, making this monitor ideal for professional editing. The display can also be moved into portrait or landscape positioning.
If you have a lot of accessories to work with, you'll be pleased to know the monitor includes two Thunderbolt 3/USB-C ports, two USB-A, a Micro USB, two HDMI, and a DisplayPort. As with all large monitors, make sure you have enough room on your desk for this model.
Note that the BenQ PD3220U is another monitor in high demand so if availability is limited, you should sign up for alerts and pre-order options to find out when new shipments come in.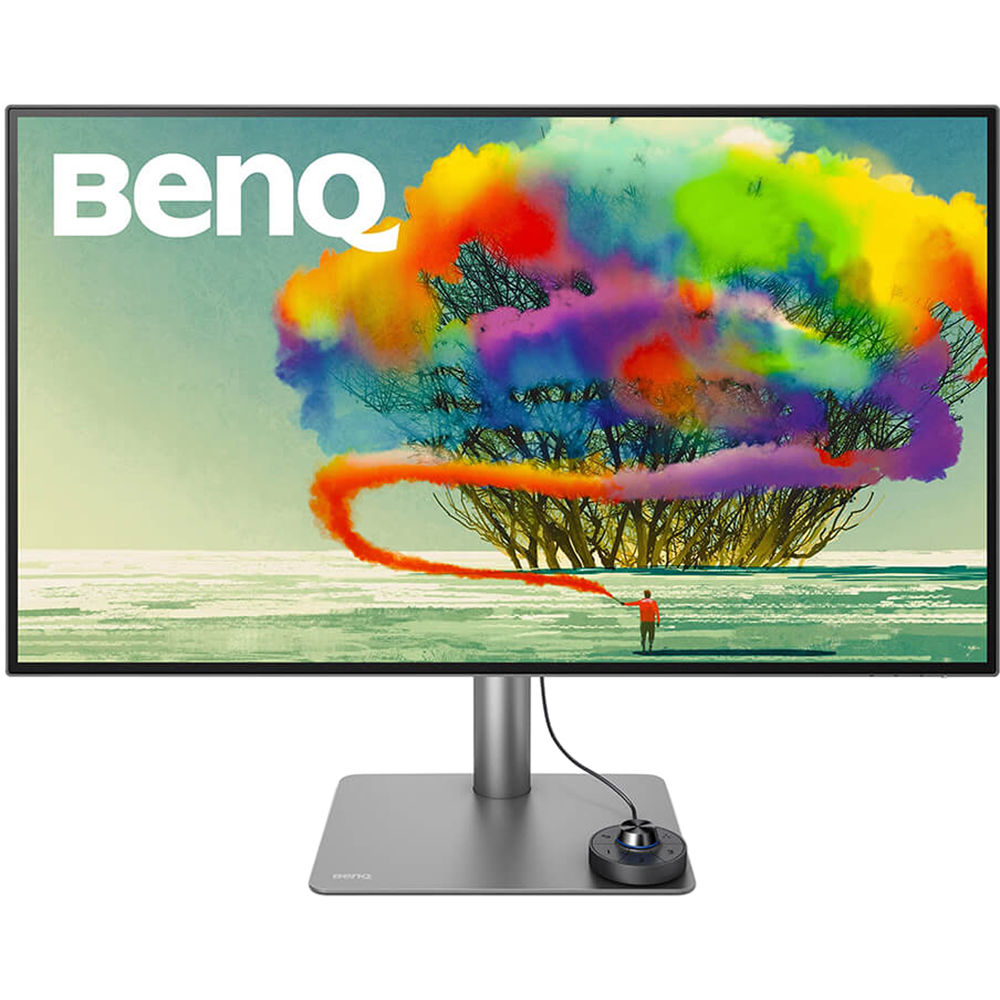 BenQ PD3220U
Best USB-C monitor for creatives
Lenovo ThinkVision P27h-20
Best USB-C monitor for color accuracy
Pros
Excellent coverage of color gamuts
UHD resolution
Plenty of customization options
Cons
Mostly benefits professionals
Lenovo's 27-inch QHD monitor has great color accuracy right out of the box, with 99% sRGB and 99% BT.709 perfect for those working in visual design, photography, or video editing. The 2560 x 1440 resolution gives you plenty of screen space to work with, and the anti-glare coating makes it easy to concentrate no matter what your work situation looks like. Brightness is rated at a healthy 350 cd/m2, and many different adjustments and color profiles are available to help customize the experience just for you.
In addition to USB-C, the Lenovo ThinkVision P27h-20 comes with HDMI 1.4, DisplayPort 1.2, and a collection of USB 3.1 ports. If your home or work office needs a higher-grade monitor that can also connect to the latest cameras or mobile devices, this may be the one for you. You may also want to take a look at our favorite laptop docking stations as well.
Lenovo ThinkVision P27h-20
Best USB-C monitor for color accuracy
LG UltraGear 27GN950-B
Best USB-C monitor for gaming
Pros
A good pick for gamers
G-Sync and FreeSync support
Great color accuracy
Cons
May be too expensive for some setups
Gamers will love this high-end USB-C monitor, with a 27-inch UHD Nano IPS display that supports DiaplyHDR 600, G-Sync, and FreeSync Premium Pro. It also offers a 1-millisecond response time at a 144Hz refresh rate, with 98% covered of the DCI-P3 color gamut (and calibration options if you'd like to tweak further).
We're also big fans of the design, with a sturdy frame, borderless display, and RGB backlighting that you can put into sound sync mode to shift based on audio cues. The LG UltraGear 27GN950-B also is entirely adjustable in every way, including vertical/horizontal switching, and it is VESA-compatible for a variety of mounting options. In addition to USB-C, the monitor comes with USB-A 3.0, HDMI 2.0a, and DisplayPort connection options. This excellent collection of features is ideal for a high-end gaming setup (and suitable for editing work as well), but it does come at a high cost.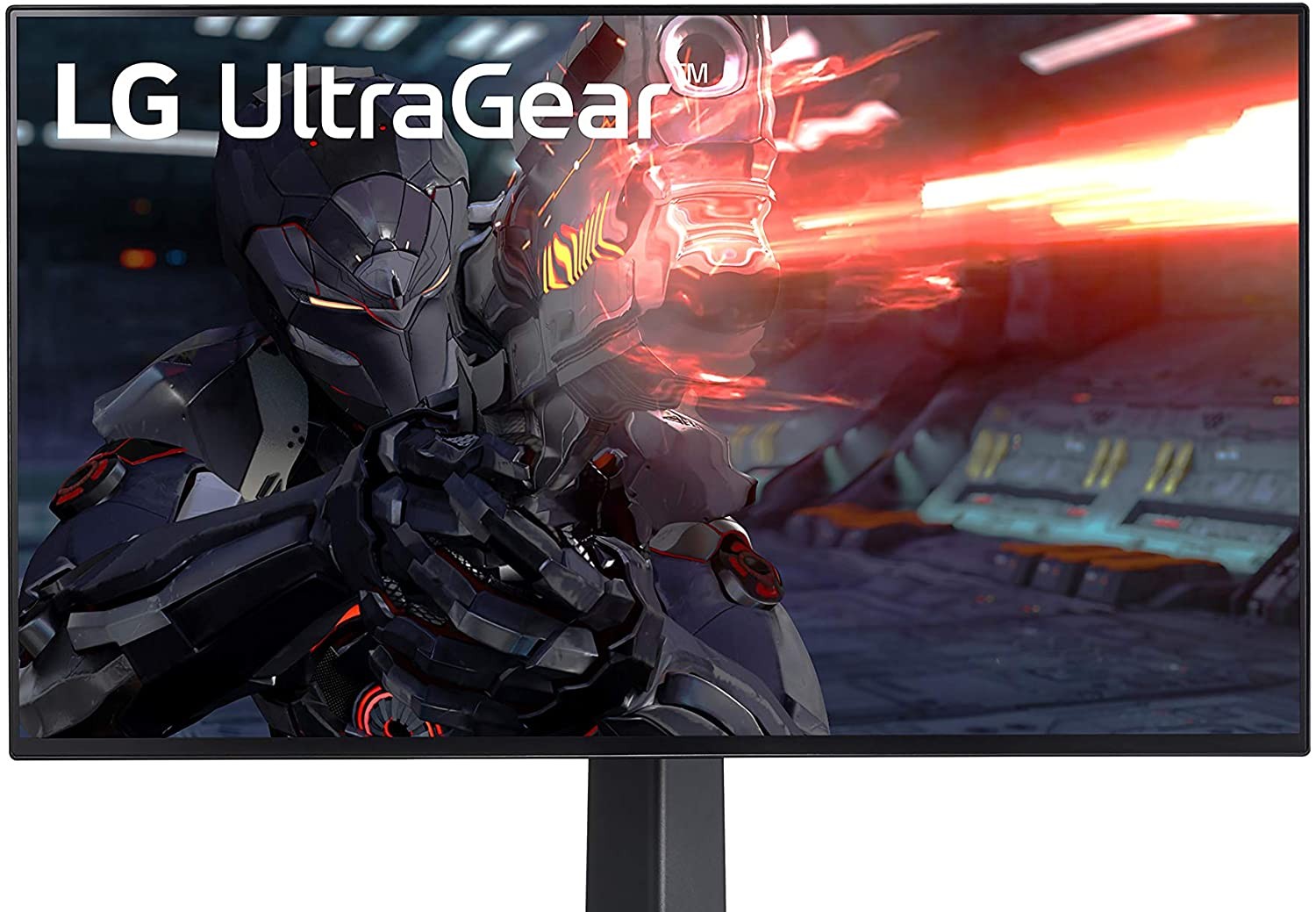 LG UltraGear 27GN950-B
Best USB-C monitor for gaming
ViewSonic VP2768a ColorPro
Best professional USB-C monitor
Pros
Very good color accuracy
Reasonably priced
Color blindness mode
This ViewSonic monitor is an excellent option for people who want a professional USB-C monitor but don't necessarily need a full 4K screen. The monitor is 27 inches long and 1440p: It has basic calibration options and emphasizes image quality (100% sRGB and 4.39 trillion color palette), making it a terrific model for photographers.
Alternative modes for the monitor include a blue light filter and a color blindness mode that will adjust colors for common color blindness. Other connections include USB 3.1, HDMI 1.4, and DisplayPort. ViewSonic's most significant features are its commitment to precise color accuracy and its method of helping you work during all hours of the day. If these are features that get you excited, then the ViewSonic ColorPro VP2771 might just be the ideal monitor for you.
ViewSonic VP2768a ColorPro
Best professional USB-C monitor
LG Ultrafine 27MD5KL-B
Best USB-C monitor for Mac users
Pros
Very compatible with Macs
5K resolution
Brightness up to 500 nits
Cons
It's an expensive monitor
The Ultrafine line is a particularly good match for a Mac computer like the Mac mini. If you are a professional or serious amateur working in a visual field like photography, video editing, graphic design, etc., this 27-inch monitor is a swift recommendation for pairing with a Mac!
In addition to the 5K IPS display with built-in compatibility for MacOS (99% color gamut for DCI-P3), the monitor also includes three USB-C ports for all your latest accessories, and a Thunderbolt 3 port with power delivery for swiftly recharging phones, cameras, and similar devices. Brightness settings can go up to 500 nits, and the monitor includes built-in speakers for audio, plus a cam, and a mic for getting work done remotely.
If the LG Ultrafine 27MD5KL-B has any faults, it's the price — paying more than $1,000 for a monitor may not be in the cards for every designer. But it's certainly one of the best options if you work with a Mac and want a monitor that can really deliver!
LG Ultrafine 27MD5KL-B
Best USB-C monitor for Mac users
Acer Predator X34
Best ultrawide USB-C monitor for gaming
Pros
34-inch curved screen for gaming
180Hz refresh rate
Display HDR 400
Cons
Still pretty pricey for a monitor
If you're looking for a highly capable gaming monitor that includes USB-C support, this Predator model is one of the best you can find without going over $1,000. It offers a massive 34-inch curved screen with a UHD 3440 x 1440 resolution, plus G-Sync support.
You won't have to worry much about refresh rate, which can go up to 180Hz here, and color accuracy is great with a 98% coverage of the DCI-P3 spectrum. The monitor also includes DisplayHDR 400 for visual optimization. Put all that together in one package, and it's ready to elevate your gaming experience to another level while supporting your latest accessories.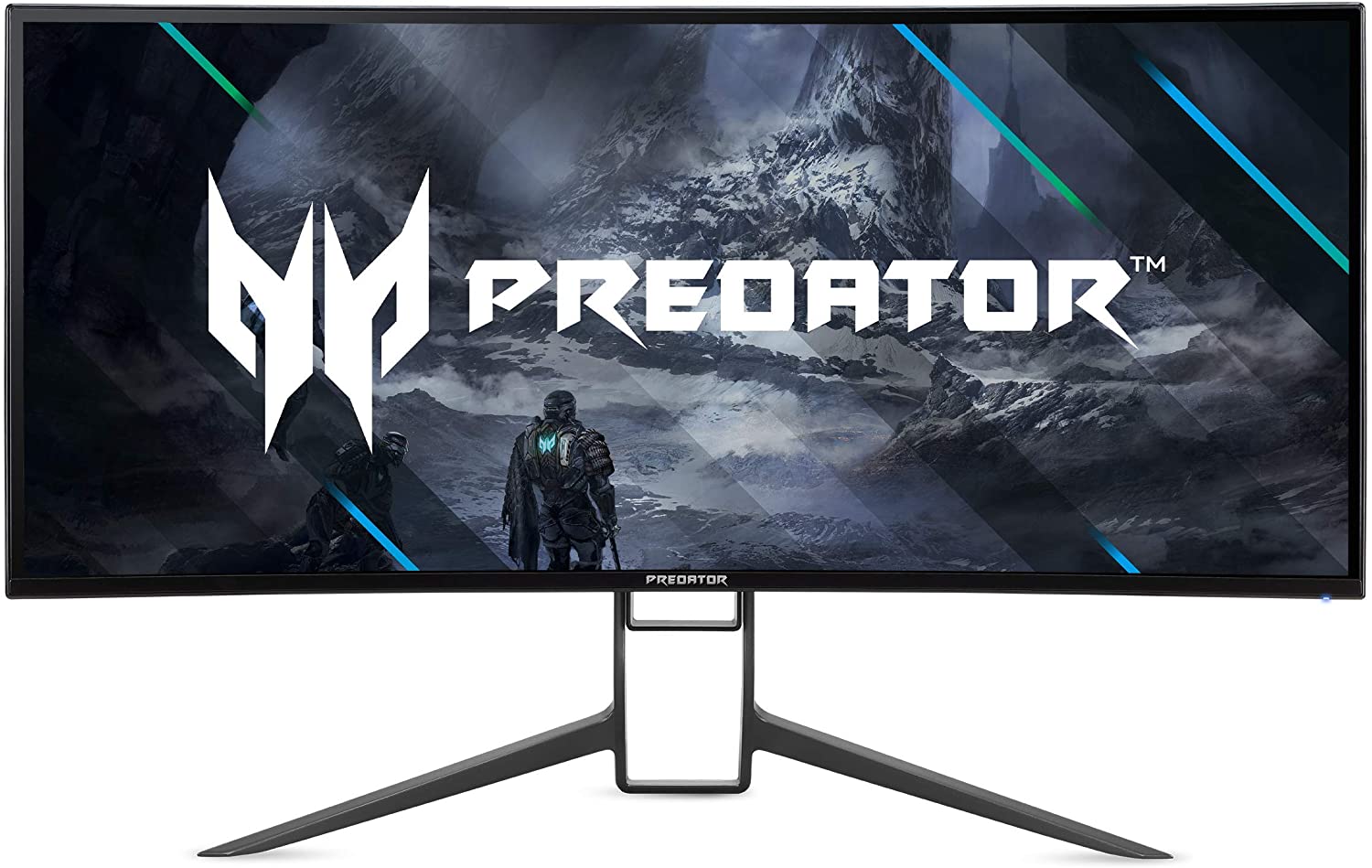 Acer Predator X34
Best ultrawide USB-C monitor for gaming
Frequently Asked Questions
What is a USB-C monitor?
It's a computer monitor with a USB-C port. You can learn more about USB-C with our handy guide here, but it's the latest and greatest USB style port that fixes many shortcomings of previous USB-A connections and enables the fastest data transfer rates with the newest accessories. A USB-C port will require specific USB-C cables to work properly.
Are USB-C monitors worth it?
In the long-term, yes. USB-C is quickly becoming the primary USB connection that devices use. New devices and accessories tend to have USB-C connections, including even some iPad Pros. So, regardless you are probably going to want USB-C capabilities eventually.
Do not be concerned if this is not a necessity for you personally right now, it is not an immediate concern for all people. If your accessories are a couple of years old, they probably don't use USB-C. Therefore you wouldn't get much out of a USB-C monitor, especially if you are happy with the way things are already.
Alternatively, if video connections are essential to you for a job or hobby, then upgrading to a USB-C monitor could be a necessary quality-of-life improvement.
Why are USB-C monitors so expensive?
The answer to that is simple: They are still new. The physical USB-C port is generally more expensive to purchase and install than are older USB ports. The manufacturing process has not had as long to develop properly, and the ports are only showing up on newer monitor models, which are naturally more costly than old models. That combination equals out to higher prices, at least for now. We project prices stabilizing as USB-C starts to become the ubiquitous standard.
Does USB-C support multiple monitors?
Yes, they can. Multi-monitor setups depend on having compatible video ports. USB-C can handle video, and so as long as your PC or laptop has a USB-C output, everything should work out smoothly. You can find adapters that can create workarounds, but that is not an ideal situation in a multi-monitor setup. Check out our guide for more info here.
Is Thunderbolt 3 the same as USB-C?
USB-C and Thunderbolt 3 are similar technologies in that they use the same port, but they have quite different capabilities. Thunderbolt 3 is a separate standard with its own unique hardware needs. Some USB-C ports have Thunderbolt 3 (often designated by a lightning bolt symbol), and some do not. Thunderbolt 3 adds greater speeds, better video output support, and compatibility with devices that may require a Thunderbolt 3 connection to work.
Can you connect HDMI to USB-C?
Like DisplayPort, USB-C does have an "Alt Mode" option for HDMI that allows for connections to HDMI devices. You will need a USB-C port with the compatible Alt Mode, and an HDMI cable adapter made to work with USB-C.
Do you need special USB-C cables?
Cables can affect how you use your USB-C ports. For example, some cables support Thunderbolt over USB-C, and some do not. Not all USB-C cables support fast charging either, although it is common. You can check out some of the best USB-C cables over on our guide about them.
Can USB-C charge my accessories?
Yes, USB-C can charge devices, which means if you plug an accessory into your monitor's USB-C slot it can charge the battery. That's useful for many purposes, especially if you want to charge while transferring data from a tablet, digital camera, and so on. If you are particularly interested in the charging capabilities, then look for ports that have USB-C PD, or Power Delivery. This fasting charging protocol can greatly increase the speed at which USB-C can charge up compatible devices.
Does USB-C work with USB 3.1 or 3.2?
Yes, the two are different standards that work together. Letters on a USB standard like USB-A or USB-C refer to the overall physical design of the connection. Numbers, like USB 3.1, refer to the data transfer capabilities and how fast those speeds are. USB-C isn't always referred to with a data standard as well, because all USB-C ports are at least USB 3.1. Keep in mind that as new standards like USB4 are adopted, it's going to become increasingly important to know what data standard your USB-C port offers.
Editors' Recommendations