We can't think of another way to say it: Noise-canceling headphones are an audio godsend. Commuting to work in the early morning, the last thing our coffee-starved brains want to hear are bustling subways, pedestrian traffic, and other city sounds. Active noise-canceling headphones use cutting-edge tech to take in and cancel out a majority of this environmental noise around you.
But not all noise-canceling headphones are created equal. There are some models built for only the most discerning of audiophiles with unlimited budgets to back up their tastes, and there are also much less expensive options that cut out some of the glitz and high-fidelity features but still sound pretty great. Whatever your listening needs may be, though, we here at Digital Trends have got you covered.
Right now, when it comes to the very best noise-canceling headphones, we feel that the Sony WH-1000XM5 simply cannot be beat. In fact, we consider them to be among the best wireless headphone options overall, which in turn led us to crown them the best headphones, period.
And if the WH-1000XM5 aren't right for you, we've put together this extensive list of excellent alternatives. They all cancel noise, but each pair has its own specific strengths.
Sony WH-1000XM5
The best overall
Pros
Excellent sound
Very good comfort
Ultra-clear call quality
Best-in-class noise canceling
Very good battery life
Hi-res compatible (wired/wireless)
Hands-free voice assistant access
Classy, modern design
Cons
Fold-flat, but don't fold up
Why you should buy them: You're looking for the best set of noise-canceling headphones money can buy.
Who they're for: Audio connoisseurs, active music listeners, and those that expect nothing but the best from their wearable products.
Why we picked the Sony WH-1000XM5:
When it comes to top-notch sound quality, comfort, and ease of use, the Sony WH-1000XM5 is the best in every way, bar none.
Improving upon the previous generation's WH-1000XM4 (our runner-up pick) in more ways than one, we were amazed to find out that there even could be improvements made. But the powers at Sony had a few more tricks up their sleeves.
For starters, the XM5 are cozier to wear, thanks to an improved cushioning system and better weight distribution from cup to cup. In terms of actual audio, interestingly, the XM5 speaker drivers are 25% smaller than the ones found in the XM4, featuring 30mm carbon-fiber-based transducers that make listening to any music genre an absolute joy.
And let's not forget the power of the XM5's active noise cancelation (ANC). Utilizing eight microphones and two onboard audio processors, the XM5 are constantly listening and adapting to whatever environment you're in, delivering the very best noise cancelation on the market.
Factoring in its Sony-exclusive LDAC lossless listening for Android devices (sorry, Apple fans), modest battery life, and a bevy of additional must-haves, it's easy to see why we can't stop raving about the Sony WH-1000XM5.
Sony WH-1000XM5
The best overall
Sony WH-1000XM4
The runner-up
Pros
Very comfortable
Excellent sound quality
Excellent noise canceling
Very good call quality
Very good battery life
Bluetooth multi-device pairing
Handy, customizable features
Why you should buy them: Superb sound, great comfort, and impressive noise-canceling make Sony's WH-1000XM4 only second to the latest WH-1000XM5 model.
Who they're for: Those who want to block out distracting ambient noises but without sacrificing terrific sound quality.
Why we picked the Sony WH-1000XM4:
While the Sony WH-1000XM4 may only be available for a limited time (seeing as they've been replaced by the new WH-1000XM5), they're still well worth buying if you can get your hands on a set.
In terms of battery life, the WH-1000XM4 deliver up to 30 hours with active noise cancellation on and 38 hours without. The XM4 also use advanced software algorithms and hardware when it comes to active noise cancellation, powerful tools that essentially eliminate any distracting environmental noise.
Like the XM5, the XM4 also include Bluetooth multipoint connection, allowing them to be connected to two different devices at the same time. Essentially, you could be watching Netflix on your laptop, field a phone call on your mobile device, then effortlessly return to your streaming enjoyment.
The XM4 also features a wear sensor to automatically pause content when you remove the headphones, as well as Sony's music upscaling tech, DSEE Extreme.
If you're looking for a way to silence the outside world so you can be left alone to enjoy your favorite music, we highly recommend the Sony WH-1000XM4 while supplies last.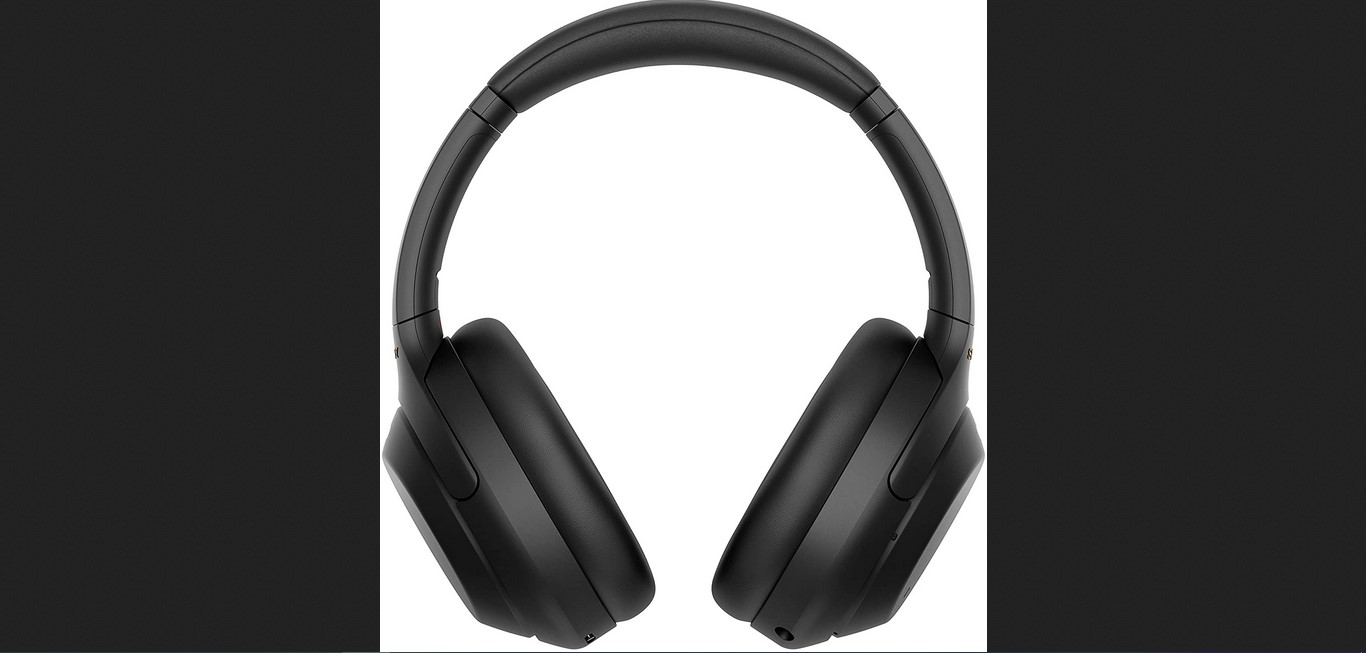 Sony WH-1000XM4
The runner-up
Master & Dynamic MW75
The most extravagant noise-canceling headphones
Pros
Luxurious materials
Top-notch build quality
Incredible sound
Very good battery life
Digital wired connection
Wear sensor
Cons
Very expensive
Huge carrying case
Heavy
Annoying ANC mode switching
Why you should buy them: You expect the best and only the best when it comes to comfort and performance from your headphones, and you don't care how much either criterion costs you.
Who they're for: Discerning listeners that require the utmost comfort, style, and performance from a set of noise-canceling headphones.
Why we picked the Master & Dynamic MW75:
Master & Dynamic (M&D) is the kind of headphone brand you'll never feel sorry for investing in, especially when it comes to performance, panache, and overall comfort. And while the MW75 may not be the most affordable headphones in this roundup, they're definitely one of the best-sounding and best-looking pairs.
Right out of the gate, the MW75 is designed to draw attention from passersby. Our own Simon Cohen put it best: Where brands like Sony, Bose, and Apple are opting for lighter and more form-fitting headphones, M&D is doing the polar opposite. But this bulkier design is all about a feel-good fit and sound optimization. Thick cushioning around each earcup makes up for the heftier weight of these bad boys, and don't get us started on the sound quality (OK, fine, it's amazing).
The MW75 is one of the best-sounding set of cans on the market right now. Delivering crystal-clear precision; rich and layered lows, mids, and highs; and decent (albeit not perfect) noise-canceling, the MW75 presents one of the most attractive and cutting-edge headphone designs, with some mountainous sound to go along with the gorgeous looks.
Master & Dynamic MW75
The most extravagant noise-canceling headphones
Sennheiser Momentum Wireless 4
The best for battery life
Pros
Amazing battery life
Outstanding sound
Effective wind noise reduction
Comfortable
Effective ANC
Why you should buy them: You want an excellent set of noise-canceling headphones from a trusted name that sound amazing and have unbeatable battery life.
Who they're for: Those looking for a toe-to-toe alternative to the Sony XM5s and Apple AirPods Max.
Why we picked the Sennheiser Momentum 4 Wireless:
Sennheiser may not collect the same fanfare as other titan headphone names, but when it comes to craftsmanship and performance, there's no doubt that your listening experience is going to be stellar when you invest in a set of Sennheisers, and the Momentum 4 Wireless are no exception.
Comfortable to wear and rocking only one button for all of your Bluetooth headphone needs (play/pause, answering calls, and adjusting noise-cancelation settings), the Momentum 4 comes out on top in two major categories — sound quality and battery life.
In terms of the former, you can expect to hear all kinds of details in songs you may have heard a million times over. This is thanks to Sennheiser's dedication to giving its listeners the most complete soundstage possible. Mids and highs are on point, with plenty of articulation and next to no distortion, and the bass is some of the best low-end we've heard from any set of headphones.
Now, are you ready for the leading laurel? The Momentum 4 Wireless is rated for up to 60 hours of battery, and that's with active noise-cancelation enabled. This beats the Sony XM5 by a long shot, and frankly, competitive brands should use the Momentum 4 Wireless battery specs as a benchmark for future product designs.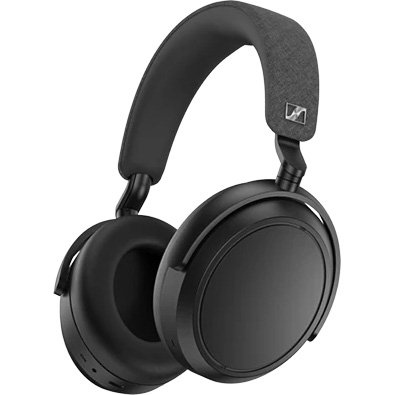 Sennheiser Momentum Wireless 4
The best for battery life
Apple AirPods Max
The best for Apple users
Pros
Best-in-class ANC
Amazing transparency mode
Excellent build quality
Excellent sound quality
Top-notch call quality
Cons
Charges via Lightning cable
Heavy on head
Why you should buy them: If you're an Apple fan, the AirPods Max deliver excellent audio quality and top-notch noise-cancellation, and they work seamlessly with all of Apple's products.
Who they're for: Apple users who don't mind spending top-dollar for a top-shelf audio experience.
Why we picked the Apple AirPods Max:
Apple has been on a roll when it comes to personal audio. The second-generation AirPods Pro have finally landed, and were assuming, so far, that they'll be another hit for their true wireless earbuds lineup. But for Apple fans who still prefer next-level over-ear cans, the AirPods Max (a stunningly beautiful — and expensive — set of over-ear ANC headphones) are still the way to go.
Their design, with aluminum-covered earcups, a weight-distributing mesh headband, and some of the most intuitive controls we've ever used, is truly exceptional. We can't say enough about the build quality, which puts most other high-end wireless cans to shame.
As Caleb Denison covers in his excellent review of the AirPods Max, sound quality is close, but not quite on par with the Sony WH-1000XM4s, but what really blew us away was the AirPods Max's noise-cancellation, transparency mode, and call quality — each of which is better than the Bose Noise Canceling Headphones 700, and that's saying something given how good the Bose are.
You could use the AirPods Max with non-Apple devices, but to do so would be an unfortunate waste of the AirPods Max's talents. They pair instantly with devices such as iPhones and Macs and can switch between them in a snap. The spatial audio feature that's compatible with both 1st- and 2nd-gen AirPods Pro, the Beats Fit Pro, and the AirPods 3 is amazing in the AirPods Max and can now be experienced with various iPhones, iPads, M1 or M2 Macs, Apple TV 4K, and more.
They're not perfect — we think their heavy weight will prevent people from wanting to wear them for long listening sessions, and their included protective case has rightfully become the object of ridicule for its non-existent protection. And then, of course, there's the price.
Still, if you're an Apple fan with money to invest in personal audio, you likely won't find a better set of active noise-canceling headphones than the AirPods Max.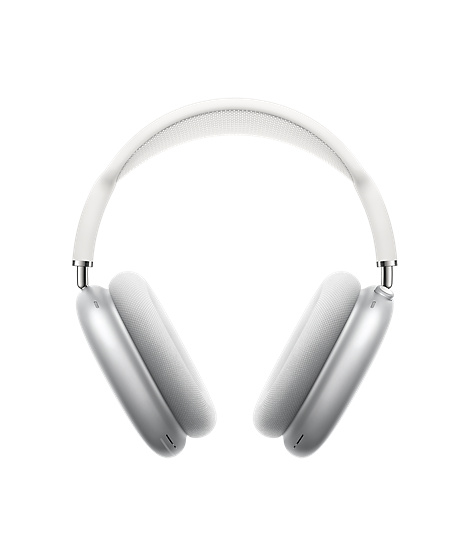 Apple AirPods Max
The best for Apple users
PuroQuiet On-Ear
The best noise-canceling headphones for kids
Pros
Built-in volume limiter
16 hours of battery life
Flexible and durable
Cons
Lacks the features of more advanced headphones
OK sound quality
Why you should buy them: The PuroQuiet do more than cancel unwanted noise — they also protect your kids from dangerously loud sound levels.
Who they're for: Parents who want to provide their kids with high-quality noise-canceling headphones.
Why we picked the Puro PuroQuiet:
It can be tough to find decent-quality headphones for kids even before you start looking for a feature like noise cancellation. Fortunately, the Puro PuroQuiet are both a great set of wireless kids headphones, and as a bonus, they've got noise-canceling too. But the best part for parents is that they come equipped with a software limiter that keeps the volume at or below 85dB, which is considered the maximum volume that children should be exposed to for prolonged periods.
With 16 hours of battery life, it's unlikely your kid will outlast these headphones, but if they do, there's always the option of using an analog cable instead. We're frankly surprised more kids' headphones don't offer noise canceling. If the goal is to keep the volume at a safe level, eliminating unwanted outside noise means you can get the same sound quality at lower volumes than without this feature. It feels like a match made in child-parent heaven, something that doesn't come along very often!
You'll also appreciate that while not exactly cheap, given that the PuroQuiets have a very solid construction that will withstand at least some of the abuse kids can inflict, the Puro PuroQuiet are very reasonably priced for what they offer. We think your kids' ears are worth it.
PuroQuiet On-Ear
The best noise-canceling headphones for kids
Final Audio UX3000
The best features for the price
Pros
Foldable design
35 hours of battery life
Great sound quality
Bluetooth multipoint connectivity
Why you should buy them: You want a pair of headphones with flagship audio features at an incredible price.
Who they're for: Those shopping on a budget that want as many excellent audio features as they can get.
Why we picked the Final Audio UX3000:
The Final Audio UX3000 manage to pack a ton of flagship audio features into a set of headphones that cost less than $200. Powered by four intuitive far-field mics that actively listen for environmental noise to cancel out, listeners will be wowed by how little ambient sound creeps into their music-listening session.
In terms of driver technology, the UX3000 use an active equalizer to cancel out unwanted high frequencies, making for a clear and crisp soundstage from bass to treble.
Then when you factor in 35 hours of battery life (which will vary based on ANC and listening volume), multipoint connectivity, and an ergonomic foldable design, it becomes clear why the Final Audio UX3000 are the best noise-canceling headphones for the price.
Final Audio UX3000
The best features for the price
Wyze Headphones
The best budget noise-canceling headphones
Pros
20 hours of battery life
Comfortable fit
Effective noise cancellation
Built-in Alexa
Great price
Cons
Sound quality could be better
Why you should buy them: You want comfort and great sound without breaking the bank.
Who's they're for: Those looking for a great-sounding, feature-packed pair of noise-canceling headphones and don't mind a non-premium brand.
Why we picked the Wyze Headphones:
In every category, there's a product that manages to deliver 90% of the best features at a significantly cheaper price than everyone else. With 20 hours of battery life, active noise cancellation, and a premium design and build quality, the Wyze Headphones are that product.
The feature list alone is deeply impressive for a set of $80 headphones: Variable ANC with transparency mode, built-in access to Amazon Alexa, instant power-on/off, auto-pause/play when you slide them off your head, Bluetooth multipoint for pairing two sources simultaneously, analog input with a 3.5mm cable for non-wireless listening, and an app for iOS/Android to control many of these features including customizable EQ.
While their battery life may not be as long as other low-cost competitors, with a quick-charge feature that gets you an extra four hours of life for just 10 minutes of plugged-in time we don't think this is a problem.
The Wyze Headphones sound great, but they certainly don't reproduce audio with the same level of detail as the Sony WH-1000XM5. If you're looking for a step up in sound quality, we recommend looking at the Soundcore Life Q30. They're similarly priced as Wyze Headphones but they have ample battery life and excellent sound.
If you want a great pair of noise-canceling over-ear headphones, but you're not interested in paying the premium prices that Sony, Apple, and Bose command, the Wyze Headphones are probably just what you're looking for.
Wyze Headphones
The best budget noise-canceling headphones
Frequently Asked Questions
How do noise-canceling headphones work?
They use exterior microphones to capture the sound around you. They then reproduce matching frequencies with the phase inverted to cancel ambient noise. Check out our full explainer on active noise cancelation, too.
Are noise-canceling headphones bad for your ears?
No. They were invented for pilots to preserve their hearing.
Are noise-canceling headphones worth it?
If you plan on listening in noisy environments, absolutely.
Are noise-canceling headphones better than earplugs?
Not usually. Earplugs can typically do a better job of blocking out noise, but they don't have the benefit of being able to play audio.
Can noise-canceling headphones work without music?
Yes, noise-canceling headphones will reduce outside noise without music playing, but things will almost always seem quieter when music is playing over the top.
How we test
We test headphones the way normal people live.
We run every pair of headphones through a rigorous process over several days. That includes playing them in all sorts of scenarios — be it on a bus, in the listening room, or at the office — and playing back from a wide array of sources. We know most people use their headphones with a smartphone, often with lower-quality MP3 resolution tracks, so we do too.
However, we also move up to high-resolution audio files, as well as a wide variety of sources, including plugging in directly to a PC or Mac, using USB DACs (digital-to-analog converters), and employing high-quality dedicated portable players and amplifiers. Finally, we compare the headphones to some of our go-to models, both in their class and price point, as well as a level or two above to find out if they can punch above their weight.
Editors' Recommendations