Maybe, just maybe, you've watched everything on your streaming services. Or maybe you're off the grid at the cottage and have a killer Blu-ray collection. Either way, one of the best ways to fully experience the splendor of a 4K picture and sound, while also unlocking the full potential of your TV and AV components, is with a Blu-ray player.
With its stellar picture, impressive codec support, and affordable price tag, our team ranks Sony's UBP-X700M as the best Blu-ray player currently on the market. But we understand that what works for someone else might not work for you. Depending on what you're looking for, some of the other best Blu-ray players we've rounded up might be a much better fit.
Sony UBP-X700M
The best overall Blu-ray player
Pros
Affordable
Effective upscaling for older media
HDR10 and Dolby Vision support
Cons
Not as good as some of our other Sony picks
Why you should buy this: It will make your standard Blu-ray discs pop on your HDTV or that new 4K TV.
Who it's for: Viewers who want to make sure their older Blu-rays get 4K upscaling and their player is ready for the very latest.
Why we picked the UBP-X700M:
If you are looking for ways to make sure even your older Blu-rays perform as well as they can with your new 4K TV, this UBP-X700M model is a 4K Blu-ray player with excellent upscaling even for older formats. It's also highly compact, super-easy to set up, and includes dual HDMI ports if you prefer an audio-only HDMI option in your setup.
It's also a powerful audio platform, with support for 24-bit hi-res audio formats, as well as HDR10, Dolby Vision, and other support to ensure that you're getting the most cinematic results for your experience.
In addition to awesome disc playback, the player's powerful Wi-Fi chip and Ethernet port enable fast 4K streaming. Finally, Sony's TV SideView app lets you control your screen from your smartphone, as well as share your entire smartphone screen with your TV, which is great for showing friends and family pictures and videos.

Sony UBP-X700M
The best overall Blu-ray player
Sony UBP-X800M2
The best Blu-ray player for music
Pros
Very strong format support
Great specs for music and audio
Simultaneous Bluetooth transmission
Cons
A bit more expensive than some picks
Why you should buy this: It offers Sony's best picture and audio processing technologies in one highly capable device.
Who it's for: Those who refuse to compromise on fidelity on either the video or audio side.
Why we picked the Sony UBP-X800M2:
There's a reason Sony's UBP-X800M2 is such a popular Blu-ray player. This player offers just about everything you could want, including gorgeous 4K resolution, high-end audio decoding that includes both Dolby Atmos and DTS:X, and both HDR10 and Dolby Vision to bring the very best performance out of every disc in your collection.
While you'll pay a bit more for the UBP-X800M2 than for the UBP-X700M listed above, you'll definitely get your money's worth. That's because it offers the company's DSEE HX audio processing, which will make everything from MP3 to FLAC files sound absolutely astonishing, including the leading hi-res audio formats. So if your disc collection is as big on audio as video, this is likely the option for you.
Speaking of audio, the UBP-X800M2 has another trick up its sleeve that the UBP-X700M can't match: It can transmit audio simultaneously over Bluetooth to a wireless speaker or a set of headphones. It can do this in perfect sync with the audio being sent over HDMI, so there's no jarring lag-time, and if you own a Sony Bluetooth speaker or headphones equipped with Sony's proprietary LDAC audio codec, the quality of that stream will be up to three times higher than normal Bluetooth.
Whether you use the UBP-X800M2's feature to amplify the power of your favorite movies or simply use it for a wireless audiophile-grade connection, it's a big advantage for audio enthusiasts.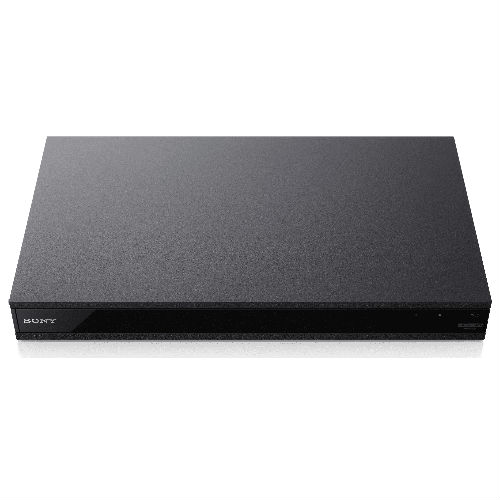 Sony UBP-X800M2
The best Blu-ray player for music
Panasonic UB820
The best Blu-ray player for HDR
Pros
Beautiful HDR picture
Fantastic 4K upscaling
Compatible with Alexa and Google Assistant
Separate HDMI and analog audio outputs
Cons
Expensive
No SACD support
Why you should buy this: You're a picture connoisseur and expect your Blu-ray player to handle all of the richest HDR formats available.
Who it's for: Those of us with chart-topping 4K TVs with plenty of pixel power to spare.
Why we picked the Panasonic UB820:
Panasonic may not be producing TVs for the U.S. market these days, but what the company lacks in North American screens, it more than makes up for with some of the best high-end Blu-ray players on the market.
For those of us looking to experience the best of modern HDR picture standards, the Panasonic UB820 is outfitted to support all the leading HDR formats, including HDR10, HDR10+, Dolby Vision, and HLG. When pairing this 4K Blu-ray player with a UHD TV, HDR visuals are simply beautiful. Expect vibrant imagery, with plenty of color brightness and incredible richness and depth, too.
The UB820 also supports hi-res audio playback, and features a dedicated HDMI output for audio, along with analog audio outputs for up to a 7.1 surround-sound system.
It may not be the cheapest Blu-ray player on the market, but after factoring in all its amazing picture perks, compatibility with Alexa and Google Assistant, and built-in streaming apps like Netflix and Amazon Prime Video, it becomes clear why the Panasonic UB820 is one of the best players you can buy.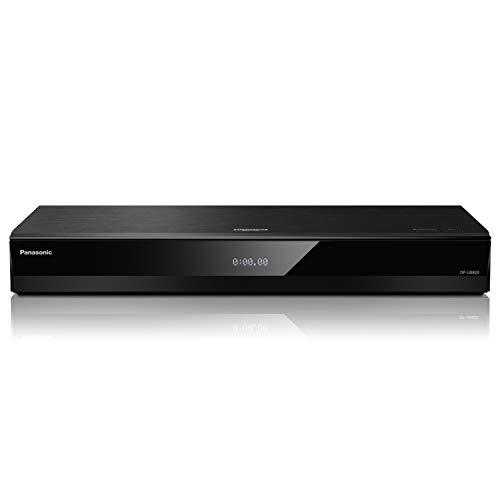 Panasonic UB820
The best Blu-ray player for HDR
LG UBK90
The best for Dolby Atmos
Pros
Easy to use
Dolby Vision support
Great audio format support
Cons
Not a lot of built-in features
A little pricey
Why you should buy this: Great image quality and easy, no-frills operation.
Who it's for: The audio-and-video enthusiast looking for a reliable player from a reputable company.
Why we picked the LG UBK90:
If you're looking to enjoy your favorite Hollywood blockbusters in full 4K HDR glory but don't want to get lost in an instruction manual to do it, LG's UBK90 is our go-to pick. This Blu-ray player is the latest version of a perennial favorite, and now — in addition to its crazy-low price — it has HDR10 and Dolby Vision, something its predecessors lacked.
It can play just about any audio format you can throw at it, including Dolby Atmos, but there is one notable exception: It does not work with DTS:X, the object-based competitor to Dolby Atmos. If you need DTS:X at a great price, the Sony UBP-X700 is the way to go.
You won't get much in the way of streaming apps except Netflix and YouTube, but frankly, if you have a 4K Ultra HD TV (which you'd better if you're buying a 4K Ultra HD Blu-ray player), your TV's onboard streaming is likely better than any Blu-ray player's apps anyway. Moreover, we suggest those who want a great streaming experience buy one of these affordable devices tailor-made for the job.
The UBK90 may be low on frills but it offers speedy performance at a great price, and that's a deal in our book.
LG UBK90
The best for Dolby Atmos
Microsoft Xbox Series X
The most fun Blu-ray player
Pros
Very gaming-friendly
4K and HDR support
Plenty of on-board storage
Cons
May be more than some are willing to pay
Why you should buy this: You want an Ultra-HD player and also love to game.
Who it's for: Those who want the maximum amount of functionality (and fun) for their money.
Why we picked the Xbox Series X:
If you want a great Blu-ray player and you're also into video games (especially with a subscription, such as Game Pass), the Xbox Series X is an excellent entertainment hub. An attractive gaming console with sleek looks, this version of the Xbox includes the latest and greatest 4K UHD Blu-ray technology.
Like most high-end Blu-ray players on the market, the console features three USB 3.1 ports, one Ethernet port, and one HDMI 2.1 port. A one-stop solution for everything from gaming to high-end AV viewing, the Xbox Series X offers 4K streaming and a beautiful picture, with HDR10 support that provides impressive contrast.
It's worth noting, however, that while Microsoft added support for Dolby Vision on the Xbox Series X/S for use with streaming media like Netflix and Hulu and playing games, it still hasn't added support for playback via Blu-ray. Microsoft could remedy this with a future update, but only time will tell. In the meantime, while you will definitely get some better picture and codec support from a stand-alone Blu-ray player, if you're a gamer and don't want to spend the extra money on an additional device, the Xbox Series X plays Blu-ray discs beautifully with great picture and sound.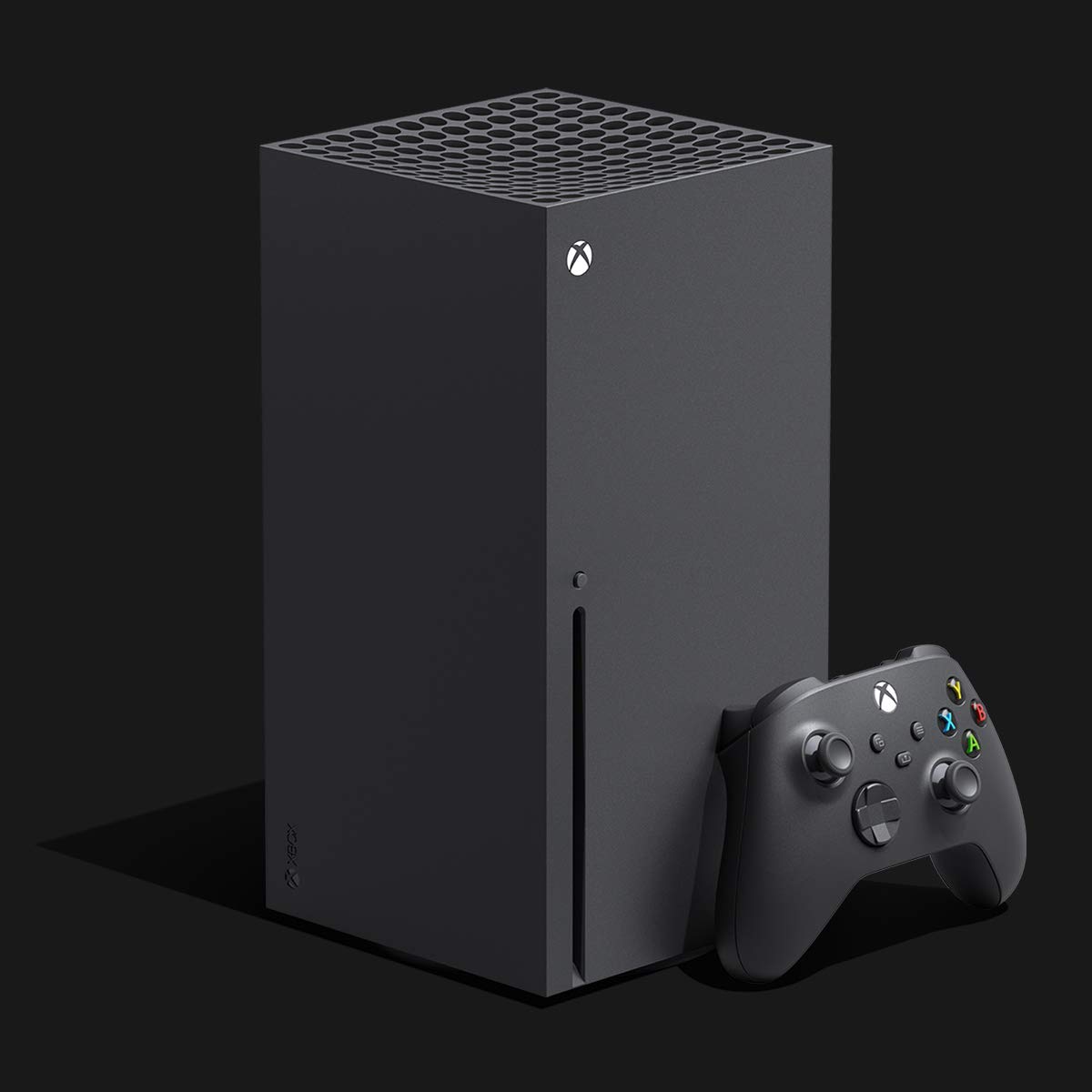 Microsoft Xbox Series X
The most fun Blu-ray player
LG BP175
The best Blu-ray player on a budget
Pros
Excellent price
Supports Blu-ray, DVD, and CD playback
Has built-in streaming apps
Cons
No Wi-Fi (Ethernet only)
No 4K Blu-ray support
No HDR support
Why you should buy this: You don't mind passing up on 4K playback if it means saving a few bucks.
Who it's for: Those of us looking for a solid Blu-ray player, sans bells and whistles, for a modest price.
Why we picked the LG BP175:
For all our budget-restricted readers, the LG BP175 is one of the best no-frills Blu-ray players on the market, especially if you don't mind the fact that you won't be getting any kind of 4K playback. But for 1080p HD only (and don't forget regular HD upscaling for all your old DVDs), the BP175 is the player for the job.
In terms of features, there's not too much to write home about with this model. Audio-wise, the BP175 does handle regular music CDs, in addition to popular audio formats including WMA, MP3, and MP4, all of which can be loaded up to the player's interface using a USB thumb-drive.
You'll also be able to enjoy streaming content from the likes of Netflix, Hulu, Amazon Prime Video, and a few more platforms, but you'll want to make sure the player is located near your router because the BP175 cannot connect to Wi-Fi (you'll have to wire it directly to your router using the built-in Ethernet port).
If money is tight and you want a Blu-ray player without a bunch of add-ons, the LG BP175 is a great choice all around.

LG BP175
The best Blu-ray player on a budget
Frequently Asked Questions
Is it worth buying a 4K Blu-ray player?
If you like physical media, yes. Blu-ray isn't going to be replaced by anything any time soon. If you prefer digital downloads, you don't really need a traditional player.
Are Blu-ray players being phased out?
Not on a technical level. Digital downloads and streaming have simply become so popular that Blu-ray players aren't necessary anymore, and in some home theaters, they have a very low priority. But those who like physical media can still easily find or use them, and common consoles like the Series X/PS5 still play them.
Can Blu-ray players play regular DVDs?
Yes, this shouldn't be a problem. Blu-ray players are generally backward-compatible with DVDs.
Do any gaming consoles play Blu-ray?
If your game console has a disc slot, then it almost certainly supports Blu-ray. But be careful — not all consoles have disc support these days. The Xbox Series S, for example, does not have a disc drive and relies entirely on downloads and streaming.
Editors' Recommendations