If you're a fan of the highly capable Alexa voice assistant, the versatile app, and the easy connection with Amazon and smart home devices, then you definitely want a smart speaker with built-in Alexa capabilities. But which one? Amazon, of course, has its own line of Echo speakers that are designed for use with Alexa, but they aren't the only brand that supports Alexa for easy voice commands.
For this list, we focused on the best smart speakers you can find with Alexa built-in. These speakers allow you to make calls to your contacts, play music from your favorite streaming service, set up smart home routines, and even have Alexa help guard your home. Take a look!
Sonos One (Gen 2)
Best Alexa speaker for the smart home
Pros
Alexa and Google Assistant support
High-quality audio
Sonos pairing support with other speakers
Cons
Needs to be plugged in and connected to Wi-Fi to work
The Sonos One is an all-around incredible smart speaker, designed to sit on a shelf or counter and fill a room with sound. With the addition of Alexa, you can also tap into the voice assistant's wide range of capabilities, like answering questions or scheduling reminders and timers. The speaker also works with Google Assistant, so there's no need to pick a favorite unless you want to.
Like most smart speakers, the Sonos One does require a Wi-Fi connection for voice assistants to work, but it also supports Airplay 2 and other technologies, along with easy app controls if you don't feel like using your voice. It can also link easily to another Sonos speaker or speaker system, allowing for innovative setups from being part of a home theater system to linking two speakers together for more stereo-like sound.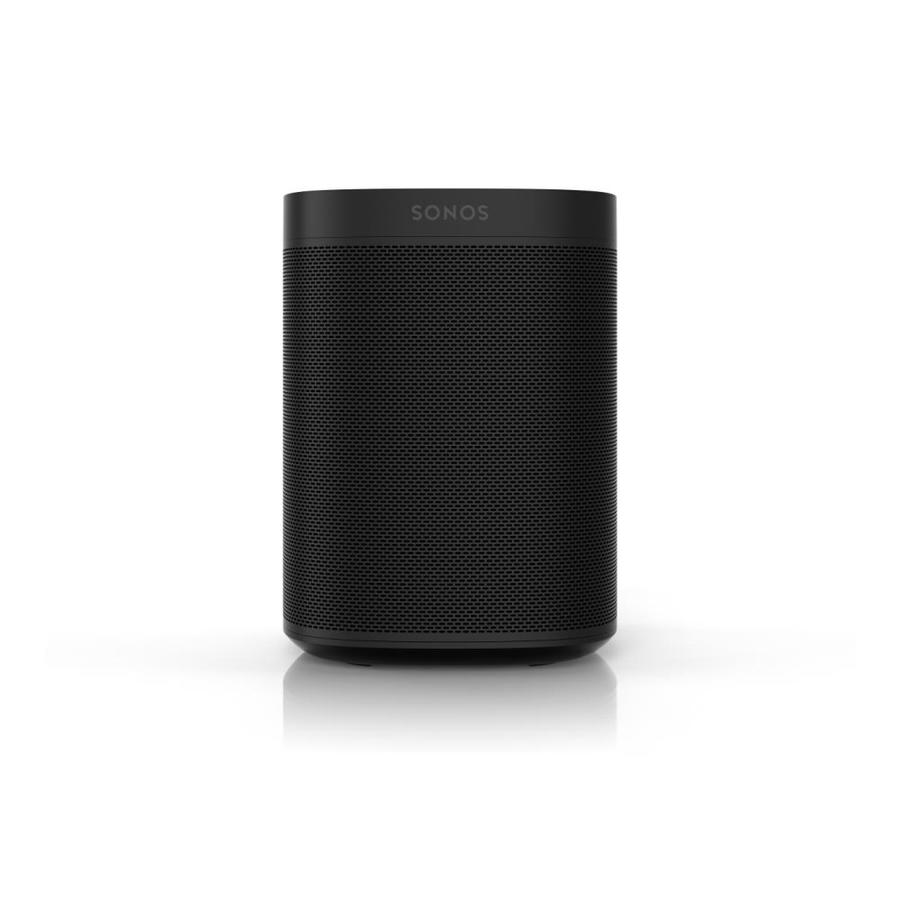 Sonos One (Gen 2)
Best Alexa speaker for the smart home
Amazon Echo (4th Gen)
Best Alexa speaker for Amazon fans
Pros
Charming new spherical design
Dazzling LED light ring
Acts as an Amazon Sidewalk Bridge
Great sounding audio
Cons
Bass strains at highest volume
Amazon's flagship Echo device doesn't disappoint with its new orb-like design that still has great 360-degree sound for the size. The speaker works solely via the Alexa app, so you don't have to worry about juggling apps to get what you want.
The rounded design is also in the speaker's favor, making it easy to put anywhere and giving it graceful indicators like the LED base to show notifications and more. Amazon also has both a battery base accessory so that you don't need to keep the speaker near an outlet and a wall mount if you don't want to place the Echo on a counter — options that are rarely native to smart speakers.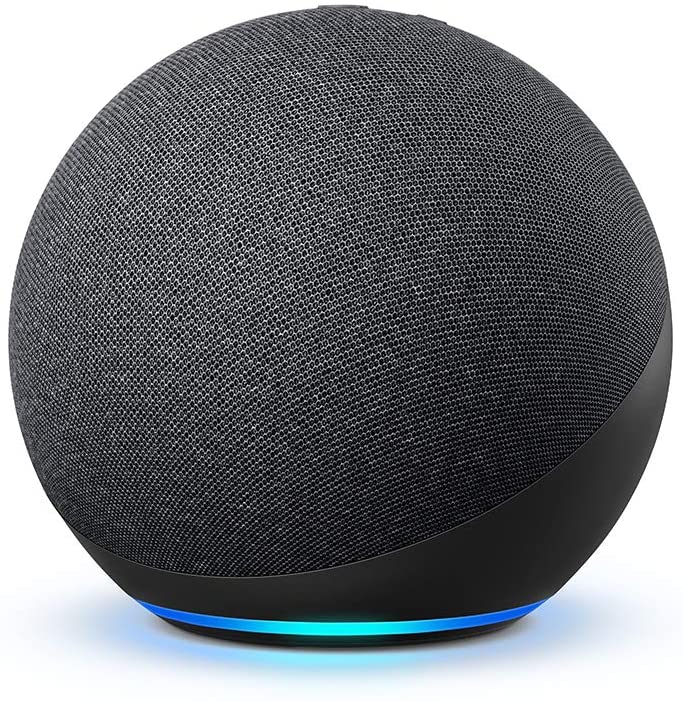 Amazon Echo (4th Gen)
Best Alexa speaker for Amazon fans
Amazon Echo Studio
Best Alexa speaker for audiophiles
Pros
Class-leading bass
Slick and simple setup
Dolby Atmos and 360 Reality Audio support
Large, sprawling soundstage
All the Alexa smarts
Cons
Midrange occasionally muffled
Brittle touch to lighter instruments
3D music still in limited supply
Those primarily interested in sound may already have invested in a high-quality audio system or started listening to more spatial audio songs: The Echo Studio is a great companion to this setup with its focus on music and a larger design featuring five internal speakers to cover bass, midrange, and highs more completely. The speaker also includes sensors that can adapt the audio to the nearby acoustics no matter where you decide to place the speaker.
For those who have a host of smart devices, the Studio is also one of the only Alexa speakers left that can support the older Zigbee smart protocol, which may be important for controlling certain devices in your home. This is also a good time to mention that Alexa allows you to choose a default music service to play from including Apple Music, Spotify, Tidal, and more, which makes giving song-related commands a lot easier.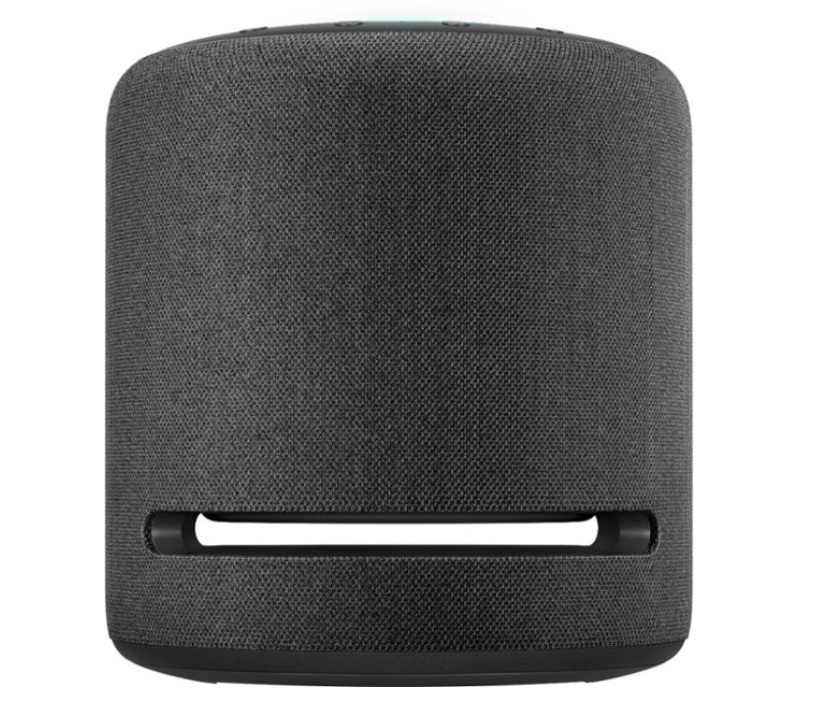 Amazon Echo Studio
Best Alexa speaker for audiophiles
Amazon Echo Show 15
Best Alexa smart display
Pros
Huge 15.6-inch screen
Widget functionality makes it easy to see tasks, smart home, and more at a glance
Different orientation options
Visual ID swaps between users
Cons
Lacks customization and personalization options
Software crashes without explanation
The Echo Show line adds a touchscreen to the Echo speaker, something we really like for its expanded options – you can use it to watch shows, view a photo slideshow, video chat, and do a whole lot more. While the Echo Show 10 was a fine example, its rotating display certainly wasn't for everyone. But the Echo Show 15 is a massive improvement: The screen is larger than ever at 15 inches, and it sports a versatile design that allows you to hang the Show 15 on a wall or stand it on a counter.
These qualities make the Echo Show 15 one of the best smart displays we've seen to date, especially when you want to use it to watch shows or as an interactive wall calendar or – well, so much more. It fits well in a kitchen, office, hallway, or similar spot in the home. Just remember to keep it within arm's reach, and purchase the stand if you need it.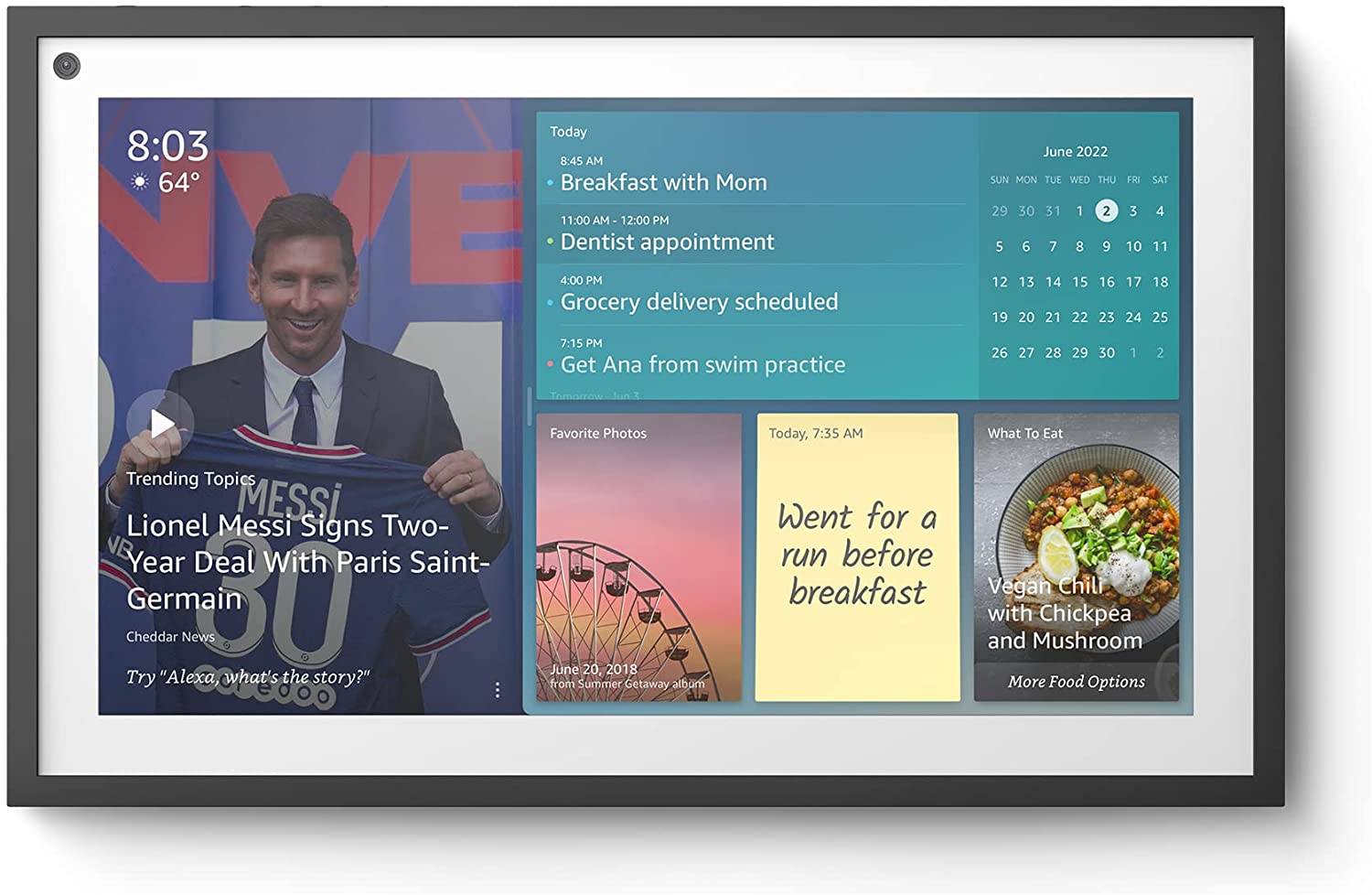 Amazon Echo Show 15
Best Alexa smart display
Amazon Echo Dot (5th Gen)
Best budget Alexa speaker
Pros
Compact footprint
Vastly improved sound quality
Clock shows more useful info
New temperature sensor
Added Wi-Fi features
Cons
Only works as Wi-Fi booster if you're already on Amazon eero network
The Echo Dot 4 was a vast improvement to the Echo Dot line, staying affordable while offering surprisingly big sound for its size. But the Echo Dot 5th-generation made even more improvements to the model, making it a better fit for a smart home.
Let's start with the model options: There's an LED version you can use as an alarm clock in places like the bedroom and a kids' version with colorful skins and a subscription to Amazon's kids' content. The new speaker is also equipped with extra sensors to detect when someone has entered a room, allowing you to link it to things like smart lights or thermostat changes when people come home.
There's even compatibility with Eero's mesh Wi-Fi network system (now also owned by Amazon), so the speaker can act as a Wi-Fi extender for spots in the house that may not be getting good coverage. Really, it's amazing what the speaker can do for the price.
Amazon Echo Dot (5th Gen)
Best budget Alexa speaker
Bose Home Speaker 500
Best high-end Alexa speaker
Pros
Expansive stereo sound
Sleek, attractive design
Choice of Alexa or Google Assistant
Easy-to-use controls
Bluetooth, Wi-Fi, and line-in options
AirPlay 2
Cons
Expensive
Some music services not supported
Slightly awkward multiroom control
No Chromecast option for Android
Those who want a little of everything may finally find their perfect solution in this Bose model. It's a large speaker that produces seriously impressive sound and supports both Alexa and Google Assistant. There are also more sound options than most smart speakers with touch panel presets for your favorite music options and adjustments via the Bose Music app.
The speaker even has a little mini display that can display the current song and some album artwork, making it easy to show off at parties and other get-togethers. But all these features do come at a price, and it's no surprise this there's a hefty price tag here too.
Bose Home Speaker 500
Best high-end Alexa speaker
Oontz Angle 3 Shower Plus Edition
Best portable speaker with Alexa
Pros
Showerproof and portable
Easy Bluetooth connections with other devices
10W speaker with good bass
Cons
A bit smaller and more limited than many of our picks
One problem with many smart speakers is that they're designed to remain stationary and in a central location, so unlike portable Bluetooth speakers, you can't take them anywhere, and they're definitely not meant for outside use. But there are some exceptions, and one of our favorites is the Angle 3 from Oontz. This waterproof Bluetooth speaker works just fine in the shower and includes Alexa compatibility for easy voice commands. There's even a carrying strap to tote it around or hang it on something (like a shower head).
Plus, the 10W speaker still produces some hefty sound, famed for its powerful base and an easy companion for parties inside or outside. It can link to any Bluetooth device, including your phone and Echo speakers. Oh, and if you are more of an Apple fan, there's also Siri support on this device!
Oontz Angle 3 Shower Plus Edition
Best portable speaker with Alexa
Frequently Asked Questions
Is Alexa the best voice assistant?
The most important thing in a voice assistant is that it's compatible with your other smart home devices. Check for compatibility before buying. But this has improved over time. As for the voice assistant itself, we've found that it does some things better, while other assistants like Google's have their strengths, too. Alexa is particularly good at a wide variety of voice commands, while other voice assistants are a bit more accurate for internet searches.
Can I use Alexa speakers without a subscription fee?
Yes. There is no fee necessary to use Alexa, although some services that Alexa can access may require fees, like Apple Music or Amazon Prime.
Is Alexa always listening to what I'm saying?
Voice assistants like Alexa only activate when speakers pick up their wake word, which is usually set to "Alexa" or "Echo" in this case. Then they typically record the command that follows. You can adjust settings so that commands are immediately discarded rather than saved for analysis. You can also manually shut off mics whenever you want.
Do Alexa speakers have Bluetooth?
Yes, all Alexa speakers have Bluetooth, which means you can quickly pair it to a phone or tablet to play music.
Are you looking for something a little more portable that still works with Alexa? Take a look at our current best picks for portable smart speakers. You're likely to find some options that support the voice assistant.
Editors' Recommendations