Wires are so old school, especially when it comes to headphones. Unless you're an audiophile who must have the peak possible hi-res sound quality that, with a few exceptions, can only be achieved with a set of wired headphones, then getting yourself a pair of the best wireless headphones is an absolute must. Don't misunderstand us: wireless headphones sound fantastic, and they're packed with features such as active noise cancellation (ANC), transparency modes for hearing the outside world the way you want to, excellent call quality, Bluetooth multipoint connectivity and more.
We're always looking for the best wireless headphones, and we also take comfort, audio quality, and battery life seriously. For this roundup, we're focusing on wireless headphones of the over-ear variety. For the best wireless earbuds, we've got a roundup of those, too.
That said, we think that Sony's latest WH-1000XM5 are so good that they currently take the top spot on not just this list, but also our picks for the best noise-canceling headphones and the best headphones, period. They're light, very comfortable, have excellent noise cancellation and sound quality, and are packed with premium features.
But if you have something else in mind, like a set of earbuds or something a little more affordable, we have you covered with a variety of additional wireless headphones to compare.
Sony WH-1000XM5
The best wireless headphones overall
Pros
Excellent sound
Very good comfort
Ultra-clear call quality
Best-in-class noise canceling
Very good battery life
Hi-res compatible (wired/wireless)
Hands-free voice assistant access
Classy, modern design
Cons
Fold-flat, but don't fold up
The previous leader of this list was Sony's WH-1000XM4, and the WH-1000XM5 have everything that made those headphones amazing, plus a bit more.
Let's break them down. shall we? The design has gotten an update with smaller drivers and a slimmer, more elegant shape that also makes the headphones a little lighter to wear. The battery life of these new cans is almost unchanged, providing 30 hours with active noise cancellation (ANC) on and 40 hours without (the XM4s were just a tad behind that last number with 38 hours). And while Sony says it has improved its software algorithms and hardware when it comes to active noise cancellation, the 1000XM5 are basically the same as the XM4 — excellent.
Like the XM4s, Sony's WH-1000XM5s include Bluetooth multipoint connection, allowing them to be connected to two different devices at the same time. The wear sensor continues to be a handy addition, automatically pausing content when you remove the headphones. Sony's Digital Sound Enhancement Engine (DSEE) Extreme tech that upscales compressed digital sound sources using artificial intelligence continues to get the most out of your audio files, too.
In addition to the updated design and improved ANC, the headset now includes more mics to bump up the call and chat accuracy. Are they worth an extra $50 for the upgrades? Absolutely: We still haven't seen a contender that can beat this headset line.
Sony WH-1000XM5
The best wireless headphones overall
Bose QuietComfort Ultra Headphones
Best noise canceling
Pros
Premium materials and design
Excellent comfort
Best-in-class noise canceling
Natural-sounding transparency
Impressive spatial audio
Hi-res compatibility
Cons
Tricky volume control
ANC can't be turned off
If you head over to our best noise-canceling headphones post, you'll discover that the new Bose QuietComfort Ultra Headphones have recently stolen the top spot from this list's top dog, the Sony WH-1000XM5s. Yes, the Ultras are that good at shutting out the world around you. But let's get more specific.
Bose has always been one of the kings of ANC (active noise cancellation), and with its new flagship cans, they're back with a vengeance. Bose claims that they're the quietest over-ear headphones they've ever made, which has been corroborated in our review where they outperformed both the AirPods Max and the XM5s, effectively blocking out a wide range of common environments, including noisy city streets, busses and streetcars, noisy malls, cafe's and more. Transparency mode is also excellent and features a new Active Sense mode that listens for loud noises so it can activate ANC to keep your ears safe. Plus, a new Modes feature lets you tailor-make your own ANC and transparency presets (as many as you want) do dial in that perfect balance.
Sound quality on the QuietComfort Ultra Headphones is, as expected, also still really good, and new for the Ultras, Bose has added spatial audio support for immersive 3D sound. Overall, the Ultras have a great sound signature that is super clear and defined in the highs and low (they've actually dialed this back from previous versions) and even more bass forward than ever; comparable to the much-praised Sony XM5s. But like with most headphones now, you can tune everything to your exact preferences with the Bose Music app.
The QC Ultra's earcups have kept their physical button controls, which many people prefer over touch controls, making them easy to use even with gloves on. Battery life on the Ultras maxes out at up to 24 hours without ANC and 18 with, which isn't great when compared to the likes of Sennheiser's 60-hour Momentum 4 Wireless, but, I mean, who really needs 60-hour battery life? A 15-minute quick charge on the Ultras will net you an extra 2.5 hours, too.
Lastly, it's worth mentioning the outgoing king of ANC form Bose, the fantastic Bose Noise Cancelling Headphones 700, which you still might be able to find for a song.
Bose QuietComfort Ultra Headphones
Best noise canceling
Apple AirPods Max
Best for iPhone users
Pros
Best-in-class ANC
Amazing transparency mode
Excellent build quality
Excellent sound quality
Top-notch call quality
Cons
Charges via Lightning cable
Heavy on head
Yes, their price is high. In fact, at $549 (less elsewhere), they're the most expensive headphones on this list by a mile. But if you're willing to make that investment, Apple rewards you with a beautiful design, high-quality materials, and a feature set that will please the most discerning listener.
Where the AirPods Max truly shine is their ANC, transparency, and call quality, each of which is best-in-class for wireless headphones. That's saying something considering just how good the competition (Bose Noise Cancelling Headphones 700) is. The noise-canceling is sublime, and our reviewer believes their transparency mode is the closest thing you can get to not wearing headphones at all.
Apple has also done its usual "it just works" magic with the AirPods Max's controls. The digital crown knob may look a little unusual perched on top of the right earcup, but it's intuitive and even a little addictive. The dedicated button for ANC/transparency is also perfectly positioned and works like a charm.
The innovative mesh materials used on the headband and ear cushions are comfortable, but they can't quite make up for the AirPods Max's one major drawback: Their weight. Considerably heavier than any other models on this list, you may find that they're simply too weighty for long listening sessions.
Battery life is on the low end at 20 hours, but this number might be conservative. At lower volume levels, it could easily extend to 25. Pairing with and switching between Apple devices is a snap. The only thing we think Apple has to rethink with the AirPods Max is the protective travel case, which is neither very protective nor very useful for travelers. Thankfully, there's no shortage of AirPods Max accessories to remedy that fact.
It's been more than two years since Apple updated the AirPods Max, and the rumor mill is spinning that a second-gen may be on the way, so you might want to wait — for the new tech and for the first-gen to go on sale. That said, here's what we'd like to see with a refreshed AirPods Max.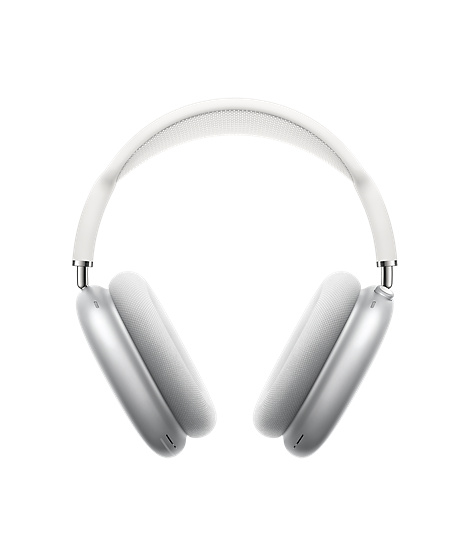 Apple AirPods Max
Best for iPhone users
Urbanista Los Angeles
Best for the eco-minded music fan
Pros
Solar charging really works
Secure fit
Real-time power meter in app
Huge 80-hour battery
Cons
Only works under optimal conditions
No EQ adjustments
This Urbanista headset offers a fascinating proposition: Wear them out in the sun, and they'll recharge automatically thanks to the solar cells in the headband. Leave them out long enough, and they'll fill up an enormous 80-hour battery reserve you can use for days. While that's a very climate-dependent benefit (they're called "Los Angeles" for a reason), those in the right areas have plenty to benefit from.
Solar power is far from the only thing the Los Angeles offer. The headset also delivers competent ANC, with an ambient sound mode (aka transparency mode) so you can hear the outside world while you're moving around, plus complete app controls that allow you to monitor operation, adjust volume, and check on the solar sensor.
The headset supports Google Assistant, Siri, and Bluetooth 5.0 connections. The ear shell design uses vegan leather for sound-canceling foam for a comfortable (if simple) design. Of course, outdoor users will get a lot more out of the headset than others, but it's still an ambitious — and clever — result from Urbanista.
Urbanista Los Angeles
Best for the eco-minded music fan
1More SonoFlow
Best budget wireless headphones
Pros
Great sound quality
Very comfortable for long periods
Ridiculous battery life
Solid ANC performance
Great app support
Affordable price
Cons
No wear sensors
Wired mode disables extra features
When we list the best features of the SonoFlow, we know it sounds like a headset well over $100, especially with ANC and a transparency mode included. But no, these wireless headphones are incredibly affordable compared to other options and come packed with desirable features – including especially good sound quality at this price.
1More has also done miracles with the SonoFlow's battery, which can last up to 50 hours with ANC turned on, making these headphones one of the best picks for those who want to go wireless for as long as possible before plugging in. We're also impressed with the detailed app options included here, with a variety of different modes to choose from and plenty of EQ adjustments. Plus, the design is simple and comfortable to wear even for long periods.
The minor issues with SonoFlow don't have a lot of impact on your listening experience: You lose some features when in wired mode, and there's no wear sensor to automatically pause when you take the headphones up. That's a small price to pay for, well, such a small price on these excellent headphones.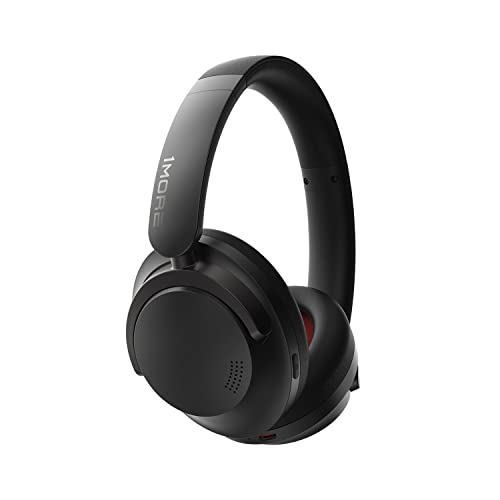 1More SonoFlow
Best budget wireless headphones
Sennheiser Momentum 4
Best for sound quality
Pros
Amazing battery life
Outstanding sound
Effective wind noise reduction
Comfortable
Effective ANC
We were amazed at the audio quality with the Momentum 3, but somehow Sennheiser found multiple ways to upgrade it with the 4. This is still the best wireless sound you can get for the money, suitable for every kind of audio but shining especially well when it comes to strong, accurate bass and detailed treble.
The Momentum 4 also comes with ANC that features specific modes to combat wind interference or switch to transparency options. And while the new over-ear design is undeniably large, Sennheiser has enough experience to make sure they're comfortable for long periods of listening as well. Battery life is also excellent – in fact, our review found it lasted up to 60 hours with ANC on, something that no other headphones can manage yet (and far, far better than the Momentum 3 managed).
Some things are missing here, though, such as an automatic off function (although wear sensors are included), but you aren't giving up much at all for the huge sound upgrade that undoubtedly makes these headphones worth it.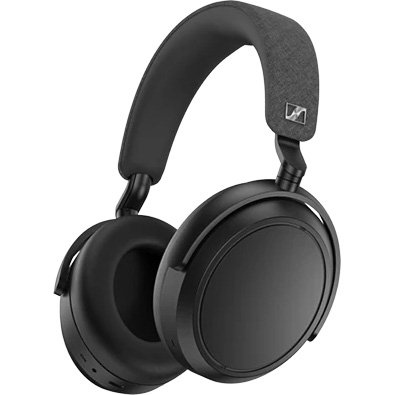 Sennheiser Momentum 4
Best for sound quality
Master & Dynamic MH40
Best for the style-conscious buyer
Pros
Top-quality materials/build
Unique styling
Excellent sound
aptX Adaptive
USB-C digital audio
Good battery life
Cons
Pricey
No ANC/transparency
May not please bass fans
iPhones miss out on best wireless/digital sound quality
If you're the style-conscious type looking for a pair of wireless cans that look as good as they sound, then look no further. The Master & Dynamic MH40s are an updated version of their 2019 predecessor, but M&D has left its cool vintage aviator looks, with leather and metal stylings, untouched, instead focusing on some upgrades under the hood.
While the 2019 model sounded excellent, the new model ups the game further with redesigned titanium drivers that provide a wider soundstage, improved Bluetooth audio with the aptX Adaptive codec (for Android only, sorry iPhone users), and some great EQ presets to help you zero in on your perfect sound balance. The addition of direct digital USB-C connectivity opens up full-quality, lossless music (also Android only, or via a computer connection) through to the MH40 W's internal digital-to-analog converter (DAC), capable of rendering up to 24-bit/96kHz resolution from the likes of Amazon Music, Apple Music, Tidal, or your own FLAC files.
All this is to say that while the Master & Dynamic MH40s don't have ANC or transparency mode, you might not miss them because they aren't just pretty to look at, they offer some serious sound. Some other improvements from the 2019 model include a longer battery life (up from 18 hours to 30 per charge), faster charging (6 hours of playtime with just 15 minutes of charging), and some improvements to the microphones for better call quality.
Master & Dynamic MH40
Best for the style-conscious buyer
SteelSeries Arctis Nova Pro
Best for gaming
Pros
Top-tier audio quality
Expansive Sonar software
High-quality ANC
Comfortable fit with multiple adjustment points
Fully retractable microphone
Dual USB inputs
Cons
GameDAC doesn't fully integrate with Sonar
Microphone is prone to pick up noise
Spatial audio can have nasty interactions with EQ
SteelSeries has long known how to make a high-quality gaming headset, but the Arctis Nova Pro takes gaming audio to another level with its incredible redesign. The Sonar software allows for deep customization (and even title-specific suggestions), including a parametric EQ, but these headphones are tuned for accurate audio right of the box, so you don't have to worry about the details if you don't want to.
Other important features also make these headphones usable around the home, including great ANC, and a fit that's lightweight without feeling cheap, plus plenty of physical adjustments you can make. The retractable mic also works well (we found it sometimes picks up ambient noise, though) and won't ever get in the way.
The Arctis Nova Pros have a swappable battery design that's made for switching the actual battery on the fly — so you have one on deck charging at all times. But a USB-C port does allow for on-ear charging, albeit a bit awkwardly, as noted by our senior gaming writer, Jacob Roach, in his full review. Two battery packs are included with the headset — which is good, because battery life is lower than past SteelSeries headsets at 22 hours at only 2.4Ghz wireless, and 18 hours when using 2.4GHz and Bluetooth at the same time, with with ANC on.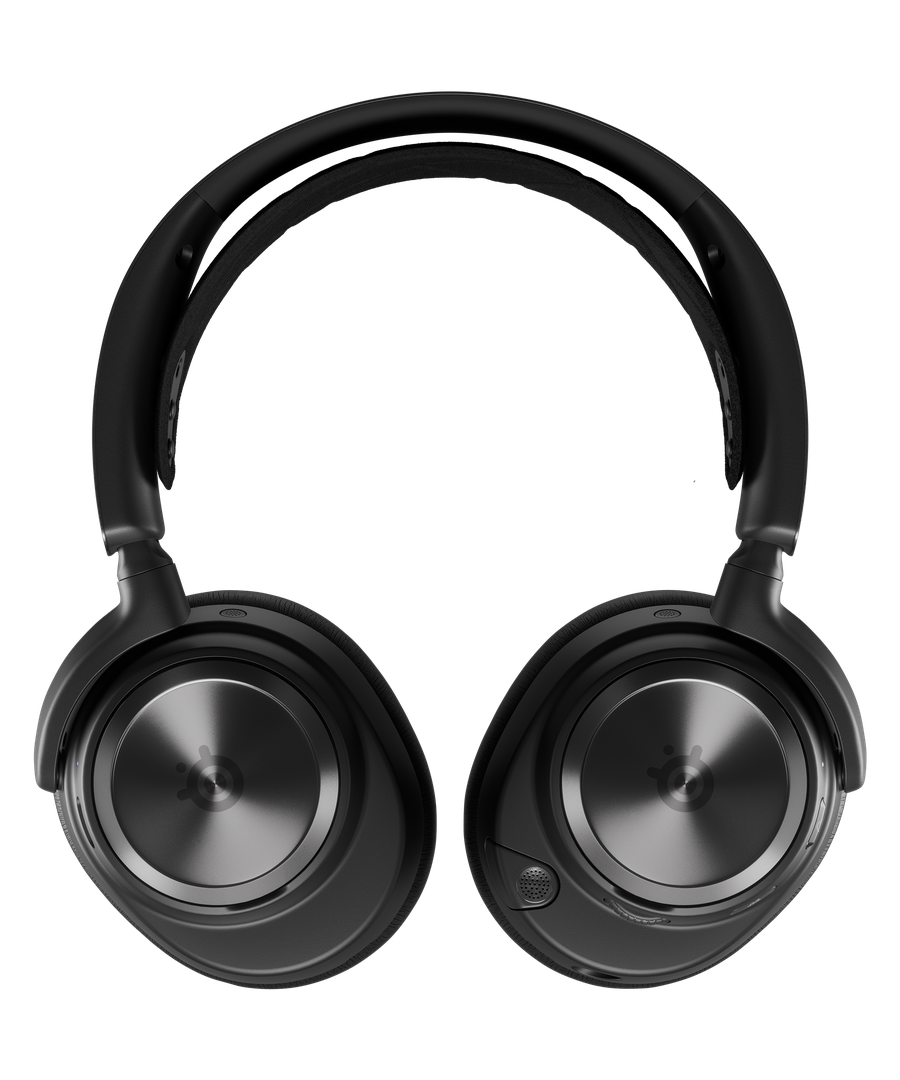 SteelSeries Arctis Nova Pro
Best for gaming
Puro PuroQuiet
Best for kids
Pros
Automatic audio limitation so music doesn't get too loud
Strong sound quality
Comfortable design
Cons
Can't compare to wireless headphones designed for sound quality
When we say "best wireless headphones for kids," we aren't talking about the cutest or most colorful — though we could see a case being made for the PuroQuiet being referred to as such. Instead, what we mean are the safest headphones for kids. As reviewers of audio equipment, hearing damage and loss rank pretty high on our list of fears, so we can empathize with parents looking for the safest pair for their kids. In this department, the PuroQuiet can't be beaten.
The PuroQuiet are noise-canceling headphones designed for kids that come with a hard volume limit to prevent your child's tiny ears from getting damaged.
Despite children's products being stereotyped as low-quality (rightfully so, in many cases), Puro hasn't cut corners on the PuroQuiet, which punch well above their weight when it comes to looks and build quality. The headphones feature rectangular-shaped earcups that are made out of robust metal and come in vibrant colors like electric blue or bright pink. They're blocky and colorful, as kid stuff often is, but don't look or feel childish, if that makes sense.
They also strike a balance between comfort and design, with a plush, round headband coated in soft imitation leather. Even the adjustment section of the headband, which is also metal, feels solid and strong, and the headphones are durable enough to take a beating, too.
However, the standout feature here is the Puro PuroQuiet headphones' custom, built-in software limiter. It's designed to keep music below 85 decibels while maintaining a balanced sound signature. This means that your budding audiophile can crank them all the way up, and you'll still never have to worry about them blasting their ears out. And thanks to 16 hours of battery life, your kids can listen for as long as they (by which we mean you) want.
Puro PuroQuiet
Best for kids
Mark Levinson No. 5909
Best price-is-no-object wireless headphones
Pros
Sumptuous sound
Very comfortable
Excellent call quality
Good ANC and transparency
Excellent codec support
Good case, tons of accessories
Cons
Over-the-top expensive
Annoying voice announcements
Needs ANC mode control
In Simon Cohen's review, he called these Mark Levinson headphones "hard to recommend," not because they are bad – they're incredibly high-quality headphones – but because they're just too expensive for the average buyer, even those willing to dish out hundreds of dollars for amazing audio. But if price really is no object and you want headphones that can dish out awesome sound while looking incredible, these $1,000 cans will be everything you desire.
Their features include some of the best wireless sound we have ever heard, paired with a comfortable, elite design that features thick padding and earcups to both optimize audio and let others know that listening to music is serious business for you: It has a classy automobile vibe complete with chrome accents and auto-inspired paint job.
The headphones also include important features like good ANC with a transparency mode included, automatic ear detection for pausing, and easy onboard buttons for playback, answering calls, and bringing up your voice assistant. In-app controls allow for a number of different customizations, but it's the Bluetooth support that really impresses us: As you'd expect from highest-end wireless headphones, it supports codecs including aptX Adaptative, LDAC, and SBC, and AAC. That's excellent for streaming high-resolution sound from devices like Android phones, although the best support hasn't come to iPhone yet, so Apple users may want to stay away for now.
Mark Levinson No. 5909
Best price-is-no-object wireless headphones
Frequently Asked Questions
Are wireless or wired headphones better?
Wired headphones will almost always offer better fidelity, longevity, and durability. For most folks, though, wireless headphones offer significantly more convenience and most let you use them as wired headphones too.
How long do wireless headphone batteries last?
This depends on many factors, but batteries last anywhere from three to 36 hours or more per charge (some models go up to 40 to 50 hours, but this is rare). Expect battery life on the lower end of that scale for wireless earbuds, while full-sized over-ear headphones typically last much longer. If the wireless headphones in question offer a decently fast quick-charge option, that can make up for a smaller battery capacity.
A bigger question is: How long will those rechargeable batteries continue to hold a full charge? As we've seen with Apple's AirPods, the answer isn't always great.
Can I make calls with wireless headphones?
As long as they have a built-in microphone, which the vast majority do, you can make calls with your wireless headphones.
Are any wireless headphones sweatproof?
Yes, if they have an IPX rating for water or sweat resistance.
How durable are wireless headphones?
This depends heavily upon the make and model. Look for aluminum frames and durable foam if you want your headphones to last. The good news is that you don't have to worry about cables ripping or tearing.
Can I use wireless headphones without battery power?
Yes, wireless headphones don't turn off or stop working while you charge them, and most do include a detachable cable for a 3.5mm jack as well. In some unusual cases, certain features or audio settings may not be available while headphones are charging. You also don't need to worry much about headphones overcharging, as modern headphone batteries come with protection against overcharging damage.
Do wireless headphones work well for TV?
Generally only with TVs that output Bluetooth audio, many of which do not. Otherwise, you'll usually need an adapter or select soundbars with Bluetooth transmission.
How long do wireless headphones take to charge?
That can vary a lot based on the headphones. Full headphones may not have quick-charge features more often found on earbuds, where only 5 to 10 minutes can give you enough charge for an upcoming activity (although some, like the AirPods Max, do have quick charging). Most will fully charge in two to three hours, or slower if you are using them at the same time.
What are transparency modes?
This is a feature in many headphones with ANC (Active Noise Cancellation) that allows some environmental sounds to enter the headphones instead of blocking off as much as possible. Transparency modes are useful while jogging or cycling to hear the world outside and avoid possible accidents, or if you need to keep an ear open for sounds from another room, timers going off, etc.
How do you test?
We test headphones and earbuds the way normal people live.
We run every pair of headphones through a rigorous process over several days. That includes playing them in all sorts of scenarios — be it on a bus, in the listening room, or at the office — and playing back from a wide array of sources. We know most people use their headphones with a smartphone, often with lower quality MP3 resolution tracks, so we do, too.
However, we also move up to high-resolution audio files, as well as a wide variety of sources, including plugging in directly to a PC or Mac, using USB DACs (digital-to-analog converters), and employing high-quality dedicated portable players and amplifiers. Finally, we compare the headphones to some of our go-to models, both in their class and price point, as well as a level or two above to find out if they can punch above their weight.
Do wireless headphones have latency issues?
Latency and lag are rarely noticeable on today's wireless headphones. It shouldn't be a problem when watching shows or games, for example, unless something is wrong with your internet connection. For the best results, use devices compatible with the latest standards like Bluetooth's aptX, which includes a low latency feature with excellent results. Even wireless gaming headsets are a common option, and when latency is measured in milliseconds there's not much to worry about.
All that said, there will technically be more latency on wireless headphones than with a wired connection.
Editors' Recommendations